website: https://www.atlassian.com/software/jira/align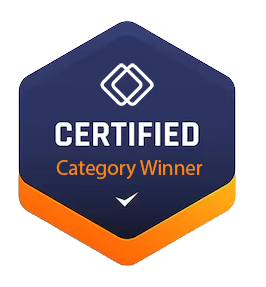 Overview of Jira Align
Jira Align, developed by Atlassian, is an innovative enterprise agile planning tool that helps organizations scale their agile practices. It connects business strategy with technical execution, allowing teams to align their work to organizational goals and deliver value to customers.
With Jira Align, you can achieve real-time visibility across your entire enterprise, making all work visible and transparent. It helps you connect every team to your strategic objectives, enabling effective collaboration, and synchronization of efforts. The tool also optimizes for customer value, ensuring that strategic investments are aligned with the creation of customer value.
Jira Align is designed to support teams of all sizes and functions, allowing portfolio managers, executives, delivery teams, program managers, product managers, and transformation teams to collaborate and work efficiently. It offers flexibility in implementing various agile frameworks, including Scaled Agile Framework (SAFe), Scrum@Scale, Spotify, Disciplined Agile, and more. Pricing
Jira Align offers different pricing plans based on the specific needs of your organization. The monthly cost varies depending on the plan you choose. For detailed pricing information and to discuss your requirements, it is recommended to get in touch with Jira Align's sales team.
Alternative Companies
While Jira Align is a powerful tool for enterprise agile planning, there are alternative companies that offer similar solutions. Some popular alternatives to Jira Align include:
Scaled Agile's AgileCraft
VersionOne by CollabNet
Targetprocess
LeanKit
Planview LeanKit
Each of these alternatives has its own unique features and pricing structures. It's important to evaluate your specific requirements and compare the offerings before choosing the right tool for your organization. Frequently Asked Questions (FAQs) about Jira Align
What is Jira Align?
Jira Align is an enterprise agile planning tool developed by Atlassian. It helps organizations scale their agile practices by connecting business strategy with technical execution. It provides real-time visibility, alignment, and optimization for customer value.
What's the difference between Jira and Jira Align?
Jira is an issue-tracking and project management tool, primarily used by software development teams. Jira Align, on the other hand, is designed for enterprise agile planning and aligning organizational goals with the execution of technical work. While Jira focuses on team-level collaboration, Jira Align focuses on scaling agile practices across the entire organization.
How does Jira Align work with Jira?
Jira Align integrates seamlessly with Jira, allowing teams to continue using Jira as their day-to-day project management tool. Jira Align provides a higher-level view, enabling alignment and synchronization across teams, portfolios, and the entire enterprise. Data from Jira is aggregated and visualized in Jira Align, providing real-time insights and metrics for effective decision-making.
What is the Jira Align hierarchy?
The Jira Align hierarchy encompasses different levels, including Epics, Features, Stories, and Tasks. Epics represent high-level initiatives, Features break down Epics into manageable chunks, Stories represent user requirements, and Tasks are the actionable items within Stories. This hierarchy helps organizations visualize and plan their work, ensuring alignment with strategic objectives.
Overall, Jira Align is a comprehensive enterprise agile planning tool that facilitates collaboration, alignment, and optimization for organizations scaling their agile practices. With its robust features and flexibility, it empowers teams to deliver value more efficiently and effectively.