website: https://kerika.com/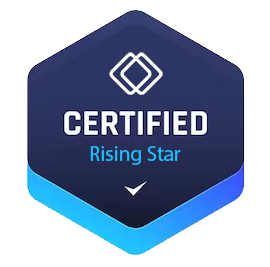 Kerika: A Comprehensive Overview
Kerika is a powerful collaboration and project management platform that helps teams to work together efficiently, share files, and manage projects seamlessly. With its innovative features and user-friendly interface, Kerika has gained popularity among professionals from various industries.
One of the key aspects that sets Kerika apart from its competitors is its versatile nature. It is not limited to any specific field or industry, making it suitable for teams and individuals across disciplines. Whether you are working on a software development project, organizing an event, managing a marketing campaign, or even planning a wedding, Kerika is designed to simplify your work processes and enhance collaboration. With Kerika, you can create and manage boards, which serve as virtual workspaces for your projects. These boards enable teams to collaborate in real-time, share files, and track progress. The intuitive drag-and-drop interface allows for easy organization of tasks, ensuring everyone is on the same page and deadlines are met.
Furthermore, Kerika provides a range of communication tools, such as integrated chat and commenting features, which foster quick and efficient communication within your team. You can easily tag team members using @mentions, ensuring that everyone stays informed and engaged.
For professionals who value privacy and security, Kerika offers robust data encryption and protection features. Your sensitive project data and files are securely stored and are only accessible to authorized team members. Pricing Information
Kerika offers flexible pricing plans to cater to the diverse needs of individuals and teams. The pricing structure is as follows:
1. Free Plan: Kerika offers a free plan that allows users to collaborate on up to 10 boards. While it offers limited functionality compared to the paid plans, the free plan serves as an excellent starting point for individuals or small teams who want to explore the platform.
2. Personal Plan: The Personal Plan is priced at $2.99 per month and is designed for individuals or freelancers who require expanded collaboration capabilities. This plan allows users to create unlimited boards and offers a host of additional features.
3. Team Plan: The Team Plan, priced at $9.99 per user per month, is perfect for small to medium-sized teams. It includes all the features of the Personal Plan, along with enhanced collaboration tools and added security measures.
4. Enterprise Plan: The Enterprise Plan offers customized solutions for larger organizations and teams with specific requirements. For pricing details and additional information, it is recommended to reach out to Kerika's sales team.
All paid plans come with a 14-day free trial, allowing users to experience the full range of features and determine which plan best suits their needs.
Alternative Companies
While Kerika is undeniably a top choice for collaboration and project management, there are also alternative companies that offer similar solutions. Some notable alternatives to consider include:

1. Asana: Asana is a widely recognized collaboration platform that caters to both small businesses and enterprise-level organizations. It offers a range of features, including task management, project tracking, and integration with other popular tools.
2. Trello: Trello is a highly visual project management tool that utilizes a board and card system, allowing teams to organize and prioritize tasks effectively. It offers a user-friendly interface and is often favored by teams seeking a more visually oriented approach.
3. Monday.com: Monday.com is an intuitive project management platform that enables teams to manage tasks, track progress, and collaborate seamlessly. It offers a visually appealing interface, customizable workflows, and integration capabilities with other popular tools.
Please note that these alternatives may have different pricing structures and feature sets. It is advisable to evaluate their offerings and compare them with Kerika based on your specific requirements.
Frequently Asked Questions (FAQ)
1. Is Kerika suitable for large enterprises?
Kerika offers an Enterprise Plan specifically designed to cater to the needs of larger organizations. This plan provides customized solutions, additional security measures, and advanced collaboration features that can support the requirements of large teams.
2. Can I try Kerika before committing to a paid plan?
Absolutely! Kerika offers a 14-day free trial for all its paid plans, allowing users to explore the platform and assess its suitability for their needs. The free trial provides access to the full range of features, ensuring an informed decision.
3. Can I collaborate with external stakeholders using Kerika?
Yes, Kerika allows you to collaborate with external stakeholders by sharing boards and granting them access to specific projects. This enables seamless collaboration with clients, partners, or contractors who may not be part of your internal team.
4. Is Kerika compatible with other popular tools and software?
Yes, Kerika offers integration capabilities with popular tools such as G Suite, Microsoft Office 365, and Dropbox, among others. This allows for easy file sharing and collaboration within your existing workflow and tools.
5. How can I get support if I encounter any issues?
Kerika provides comprehensive support through its knowledge base, user guides, and FAQs available on their website. Additionally, users can reach out to their support team via email for personalized assistance.
In conclusion, Kerika is a versatile collaboration and project management platform that empowers teams to work together effortlessly. With its range of features, affordable pricing plans, and commitment to security, Kerika stands as a reliable choice for individuals, small teams, and even large enterprises.