website: https://www.breeze.pm/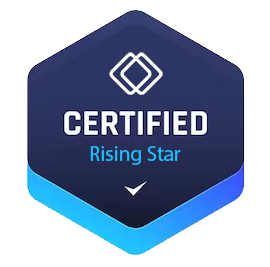 Overview of Breeze
Breeze is a company that provides innovative solutions for small businesses to manage their operations more efficiently. Whether you're a small team or a growing organization, Breeze offers a range of tools and features to streamline your day-to-day processes and enhance productivity.
One of the key aspects of Breeze is its project management software. With Breeze, you can easily plan, track, and collaborate on projects, ensuring that everyone is on the same page. From assigning tasks and setting deadlines to monitoring progress and sharing files, Breeze simplifies project management and helps you stay organized. In addition to project management, Breeze also offers time tracking capabilities. You can easily log your hours and track how much time is spent on different tasks or projects. This feature not only helps you stay accountable but also provides valuable insights into your team's productivity.
Breeze is known for its user-friendly interface and intuitive design. The software is designed to be simple and easy to navigate, making it accessible for users of all technical abilities. Whether you're a tech-savvy professional or just getting started with project management software, Breeze is a great choice.
Pricing Information
Now, let's discuss the cost of using Breeze. Pricing for Breeze is based on a monthly subscription model, with different plans available to suit your business needs. The pricing tiers are as follows:
Basic Plan - $29 per month
Standard Plan - $59 per month
Professional Plan - $99 per month
Each plan comes with a variety of features and benefits, including unlimited projects, unlimited users, and access to all project management and time tracking tools. Higher-tier plans also offer additional perks such as enhanced collaboration features and priority customer support. Alternative Companies
While Breeze offers a robust set of features, it's always a good idea to explore alternative options before making a decision. Some alternative companies to consider in the project management software space include:
Asana
Trello
Basecamp
Monday.com
Wrike
Each of these companies has its own unique strengths and features, so it's worth exploring them to see which one aligns best with your specific requirements. FAQs about Breeze
Q: Is Breeze suitable for small businesses?
A: Yes, Breeze is specifically designed for small businesses to help them streamline their project management and time tracking processes.
Q: Can I upgrade or downgrade my Breeze plan?
A: Absolutely! Breeze allows you to upgrade or downgrade your plan at any time, depending on your evolving needs.
Q: Is there a free trial available?
A: Yes, Breeze offers a 14-day free trial period for new users to test out the software and explore its features.
Q: Can Breeze be accessed on mobile devices?
A: Yes, Breeze has mobile apps available for both iOS and Android devices, ensuring you can stay connected and manage your projects on the go.
Q: Is Breeze secure?
A: Yes, Breeze prioritizes security and ensures that your data is protected through strong encryption and secure servers.
Q: Does Breeze offer integrations with other tools?
A: Yes, Breeze integrates with popular tools such as Slack, Dropbox, Google Drive, and more, allowing for seamless collaboration and file sharing.