website: https://scrummate.com/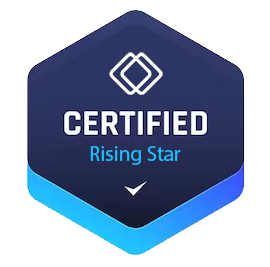 Overview of Scrum Mate: An Agile Tool for Web and App Development Teams
Scrum Mate is an agile management tool designed specifically for web and app development teams. It combines the power of Scrum and Kanban methodologies to provide organizations with the flexibility needed to tackle multiple projects efficiently. With Scrum Mate, teams can streamline their workflow, collaborate effectively, and align on priorities to deliver high-quality results.
One of Scrum Mate's key features is its ability to manage multiple projects within a single team board. It allows teams to collect tasks from various projects and clients into a unified workflow, regardless of whether they prefer using the Scrum or Kanban framework. This flexibility enables teams to work seamlessly and adapt their approach to suit the specific requirements of each project.
By leveraging Scrum Mate, organizations can easily distribute project work across different teams, including marketing, development, and design. This promotes collaboration and ensures everyone involved has a real-time overview of the entire project. As teams update tasks on their own boards, the unified view helps keep everyone on the same page and improves communication throughout the development process. Furthermore, Scrum Mate emphasizes the importance of client relationships. With its transparent approach, the tool allows organizations to align with clients on project priorities, fostering a constructive working relationship. Tasks can be collected and organized in a shared project backlog, enabling close collaboration and providing clients with a clear understanding of progress and status updates.
Testimonials from satisfied customers highlight the exceptional service and support provided by the Scrum Mate development team. The tool's clean user interface and functionality, along with its continuous development and regular updates, make it a top choice for agile management.
Pricing and Packages
Scrum Mate offers a variety of pricing options to suit different organizations' needs. The pricing is as follows:
Basic Plan: $10 per month
Pro Plan: $20 per month
Enterprise Plan: $30 per month
Each plan includes a 15-day free trial, allowing users to explore the features and benefits before committing to a subscription. With a valid subscription, users gain access to the full range of Scrum Mate functionalities, including project management, task tracking, progress monitoring, and integration capabilities. Alternatives to Scrum Mate
While Scrum Mate is a leading agile management tool, there are other alternatives available for organizations seeking similar functionality. Some popular alternatives to consider include:
Trello: A widely-used project management tool that offers a simple and intuitive interface for organizing tasks and collaborating with team members.
Jira: A comprehensive agile software development tool that provides advanced project tracking, issue management, and integration capabilities.
Asana: A versatile project management platform that enables teams to plan, track, and manage their work efficiently while facilitating effective communication.
Miro: A collaborative online whiteboard platform that allows teams to visually organize their work, ideate, and create interactive presentations.
Frequently Asked Questions (FAQ)
What is Scrum Mate?
Scrum Mate is an agile management tool designed for web and app development teams. It combines Scrum and Kanban methodologies to enhance workflow flexibility, improve collaboration, and align project priorities.
Is Scrum an acronym?
No, Scrum is not an acronym. It is a framework widely used in agile project management to deliver products in an incremental and iterative manner. What is the use of Scrum?
The primary use of Scrum is to optimize the development process by promoting teamwork, communication, and rapid adaptability. It helps teams deliver high-quality products by breaking down complex tasks, maximizing productivity, and fostering continuous improvement.
When should you not use Scrum?
While Scrum is highly effective for many projects, there are cases where it may not be the best fit. Scrum may not be suitable if the project requirements are highly unpredictable or if the team lacks the necessary discipline and commitment to follow the iterative development process.