website: https://klient.com/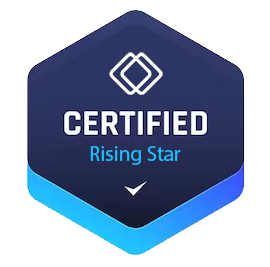 If you're looking for a comprehensive solution to streamline your projects and drive growth, Klient PSA is the answer. Klient PSA is an all-in-one Professional Services Automation platform that is specifically designed to maximize efficiency and empower your teams. Built on the Salesforce platform, Klient PSA integrates seamlessly with your existing Salesforce ecosystem, making it a perfect fit for consulting and SaaS businesses.
With Klient PSA, you can say goodbye to operational chaos, unorganized tasks, and scattered data. This platform provides you with the tools you need to streamline your project management, resource management, delivery and execution, customer experience, and billing and invoicing processes. By centralizing your data and improving collaboration among your teams, Klient PSA enables you to make better decisions, save valuable time, and ultimately drive business growth. One of the key advantages of Klient PSA is its ability to provide a single source of truth across your business operations. With all your data in one place, you can easily access real-time information and make informed decisions. The platform also offers improved collaboration features, allowing seamless interactions and effortless communication among your team members, customers, and stakeholders. This fosters better teamwork and ensures everyone is on the same page.
Klient PSA also increases efficiency by automating repetitive tasks and simplifying project resource allocation. With automated workflows, you can save time and resources, allowing your team to focus on more strategic and value-added activities. Additionally, Klient PSA enables you to provide enhanced customer experience by granting your clients access to real-time updates, milestones, and progress reports. This level of transparency builds trust and strengthens your customer relationships.
When it comes to pricing, Klient PSA offers flexible options to meet the needs of different businesses. The pricing is based on a monthly subscription model, and the cost varies depending on the number of users and the specific features your business requires. For detailed pricing information, it is best to contact the Klient PSA sales team, who can provide you with a customized quote based on your specific needs.
Alternatives to Klient PSA
If you're considering other options in the market, here are a few alternative companies that offer similar services to Klient PSA:
ServiceMax: ServiceMax is a field service management software that offers features such as dispatch management, work order management, and mobile field service.
FinancialForce PSA: FinancialForce PSA is a professional services automation platform built on Salesforce that provides project management, resource management, and time and expense tracking.
Clarizen: Clarizen is a project management software that focuses on collaboration, task management, and resource management. It offers features like Gantt charts, document management, and team collaboration. Frequently Asked Questions
What does PSA stand for in project management?
PSA stands for Professional Services Automation in the context of project management. It refers to the use of software platforms and tools to streamline and automate various aspects of managing professional services projects, including project planning, resource management, time tracking, and invoicing.
What is PSA in Salesforce?
PSA in Salesforce refers to a Professional Services Automation platform that is built on or integrated with the Salesforce platform. This integration allows businesses to harness the power of Salesforce's CRM capabilities alongside project management and resource management functionalities.
What is Mission Control in Salesforce?
Mission Control is a feature in Salesforce that provides a centralized platform for managing projects and resources. It allows project managers to plan and track projects, allocate resources, and monitor progress. With Mission Control, businesses gain better visibility into their projects, enabling them to make data-driven decisions and ensure successful project delivery.