website: https://www.scrumwise.com/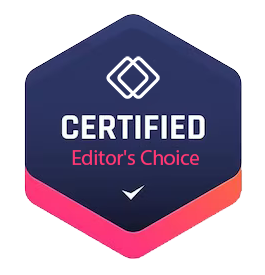 Scrumwise: The Easiest Scrum Tool for Productive Team Collaboration

Scrumwise is a top-notch Scrum tool that aims to simplify the project management process, allowing teams to focus on their Scrum projects rather than getting lost in the complexities of using a tool. With its user-friendly interface and comprehensive features, Scrumwise facilitates seamless coordination among teams and enables efficient project planning, execution, and tracking.
One of the key strengths of Scrumwise lies in its ability to effectively manage Scrum projects. The software provides the necessary tools to create and manage backlogs, plan releases and sprints, and even incorporate Kanban boards for agile task management. With Scrumwise, teams can easily visualize their work, ensuring everyone is on the same page and progress is tracked in real-time. The positive impact Scrumwise has had on its users is evident from the enthusiastic feedback it receives. Users have described it as "undiluted awesomeness" and "the Scrum tool they've always wanted." The UI and its implementation have been praised for their superb design, while others have expressed their love for Scrumwise, stating they are in love with the tool. These testimonials serve as a testament to the effectiveness and user satisfaction Scrumwise provides in the realm of project management.
Pricing for Scrumwise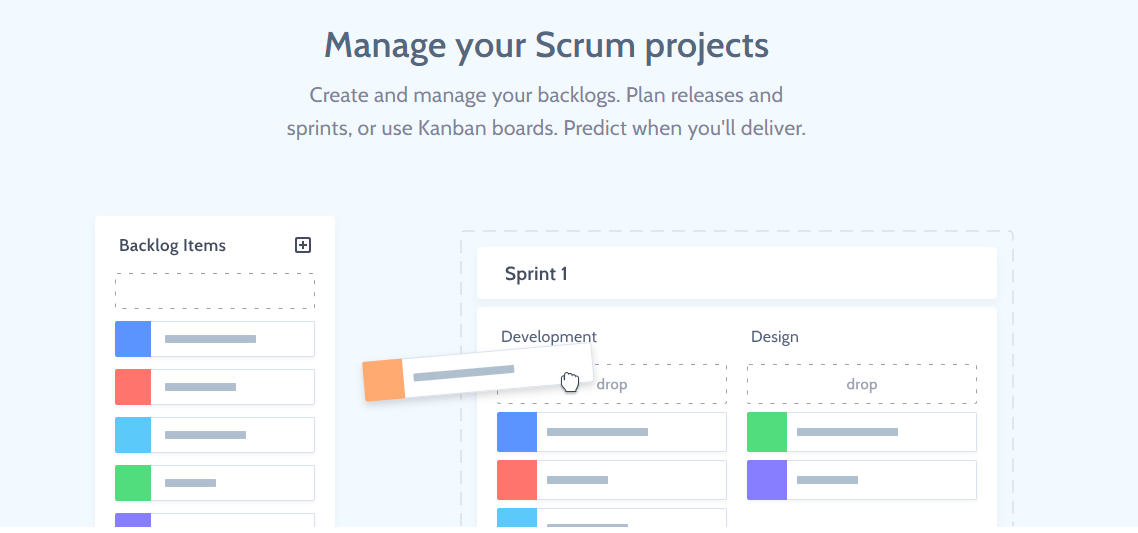 Scrumwise offers flexible pricing options to cater to various team sizes and needs. The pricing plans are as follows:
Free Plan: Scrumwise provides a free plan that allows users to try out the software without any signup requirements.
Pro Plan: The Pro Plan is priced at $10 per user per month and is suitable for small to medium-sized teams. It includes all features of Scrumwise, unlimited projects, and unlimited storage.
Enterprise Plan: For larger organizations with complex project management requirements, Scrumwise offers customizable Enterprise plans. The pricing for these plans can be obtained by contacting the Scrumwise sales team directly.
Scrumwise's pricing model ensures that companies of all sizes can benefit from using the platform, allowing them to achieve enhanced productivity and collaboration within their Scrum teams. Alternative Companies Similar to Scrumwise
While Scrumwise excels in providing user-friendly Scrum tools and comprehensive features, there are several alternative companies that offer similar services. Some of these alternatives include:
Jira Software: Jira Software is a popular project management tool that supports Scrum methodology. It offers robust features, extensive integrations, and customizable workflows.
Asana: Asana is a versatile project management tool that supports both Scrum and Kanban methodologies. It provides a visually engaging interface, task management capabilities, and collaboration features.
Trello: Trello is another widely-used project management tool that utilizes the Kanban board system. It allows teams to create boards, cards, and lists to visually organize and track their tasks.
These alternatives all have their own unique strengths and cater to different project management preferences. It is essential to consider the specific needs and requirements of your team when choosing the most suitable option.
Frequently Asked Questions about Scrumwise
What is the difference between Scrum and Kanban?
Scrum and Kanban are both popular agile project management methodologies. The key difference lies in their approach to task management. Scrum focuses on time-bound iterations (sprints) and includes defined roles and ceremonies, such as daily stand-ups and sprint planning meetings. Kanban, on the other hand, emphasizes continuous flow of work and visual task management on a Kanban board.
What is Scrum in simple terms?
Scrum is an agile project management methodology that helps teams collaborate effectively and efficiently. It emphasizes iterative development, facilitated by defined roles, ceremonies, and artifacts. By breaking down complex projects into manageable tasks and time-bound iterations, Scrum enables teams to deliver high-quality products on time.
What is a Scrum in project management?
In project management, a Scrum refers to a time-bound iteration of work, typically ranging from one to four weeks. During a Scrum, project teams collaborate to deliver a specific set of product features. This iterative approach allows for flexibility, adaptability, and continuous improvement throughout the project.
What is a Kanban board used for?
A Kanban board is a visual representation of work, typically divided into columns that represent different stages of completion. Teams use Kanban boards to manage and track their tasks in an agile manner. By visualizing the workflow, teams can easily identify bottlenecks, prioritize work, and ensure a smooth and efficient project execution.