website: https://www.cloudoffix.com/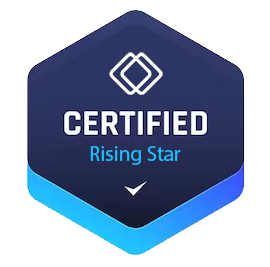 What is CloudOffix?
CloudOffix is a comprehensive and versatile all-in-one customer experience (CX) platform that helps businesses streamline their operations and enhance customer relationships. It offers a wide range of features and tools to manage various aspects of a business, including sales, marketing, human resources, project management, e-commerce, collaboration, invoicing, and helpdesk support. With CloudOffix, companies can consolidate their business processes into one platform, eliminating the need for multiple applications and improving efficiency.
CloudOffix is designed to cater to the needs of small to medium-sized companies looking to optimize their performance and gain a competitive edge. By utilizing this platform, businesses can benefit from a unified and cohesive system that allows for seamless collaboration, increased productivity, and enhanced customer experiences. Pricing Information
CloudOffix offers flexible pricing plans to accommodate the specific requirements and budgetary constraints of different businesses. The exact cost per month may vary depending on the chosen plan and additional customizations required. It is recommended to contact CloudOffix directly or visit their official website for the most up-to-date pricing information.
The pricing includes access to the full suite of features and functionalities provided by CloudOffix, including sales cloud, marketing cloud, e-commerce cloud, invoicing cloud, project cloud, helpdesk cloud, and HR cloud. By subscribing to CloudOffix, businesses gain access to a powerful and comprehensive platform that covers all the essential aspects of running a successful business. Alternative Companies
While CloudOffix offers an extensive range of features and benefits, there are other companies that provide similar solutions in the market. Some alternative companies worth considering include:
1. Salesforce: Offering a robust and widely-used CRM platform, Salesforce provides a comprehensive suite of tools to manage sales, marketing, customer service, and more.
2. HubSpot: Known for its inbound marketing and sales solutions, HubSpot offers a CRM platform with various features to help businesses scale and grow.
3. Zoho CRM: Providing a comprehensive suite of business tools, Zoho CRM offers features for sales, marketing, customer support, and more, catering to businesses of all sizes.
4. Monday.com: Focusing on project management and team collaboration, Monday.com offers a visual and intuitive platform to streamline workflows and improve productivity.
These alternative companies each have their own unique features and pricing structures, so it's important to evaluate your specific business needs before making a decision. Frequently Asked Questions (FAQ)
Q: Can CloudOffix be customized to fit my specific business needs?
A: Yes, CloudOffix offers customization options to tailor the platform according to your business requirements. Their team can work with you to understand your specific needs and make necessary adjustments to ensure optimal functionality.
Q: Is CloudOffix suitable for small businesses?
A: Absolutely! CloudOffix is designed to cater to the needs of small to medium-sized businesses. Its flexible pricing plans, comprehensive features, and scalability make it an excellent option for small businesses looking to streamline their operations and enhance customer experiences.
Q: Does CloudOffix provide customer support?
A: Yes, CloudOffix offers customer support to assist with any queries or issues that may arise. Their support team is dedicated to ensuring a smooth experience for their customers.
Q: Can I integrate CloudOffix with other applications my business uses?
A: Yes, CloudOffix supports integrations with various third-party applications and systems, allowing businesses to connect and synchronize data across multiple platforms. This enhances efficiency and streamlines operations.
Overall, CloudOffix offers a robust and comprehensive platform for businesses to streamline their operations, enhance customer relationships, and improve productivity. With its wide range of features and customization options, along with its suitability for small to medium-sized enterprises, CloudOffix stands as a competitive solution in the market.