website: https://teamhood.com/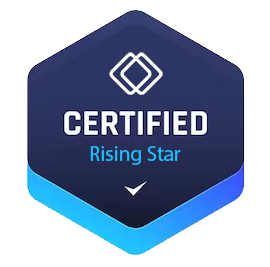 Overview of Teamhood: A Trusted Project Management Software
Teamhood is an efficient project management software that sets the new standard for easy, fully-featured, and flexible project management in 2023. Trusted by industry leaders globally, Teamhood helps businesses centralize their work data and organize their teams like champions. With a rating of 4.7 out of 5, it is highly praised for its functionality and usability. Teamhood offers a wide range of features designed to enhance collaboration and streamline project workflows. These features include:
Kanban boards: Create visual boards with powerful Kanban functionality, swimlanes, and WIP limits. This allows teams to track tasks and make work more transparent.
Gantt charts: Visualize project plans and track progress with easy-to-use Gantt charts. Manage your project portfolio in one place and easily zoom in and out for a big picture view or detailed analysis.
Workload and Scheduling: Update team schedules to ensure timely delivery. Accurate task estimations and workload management help balance resources and avoid bottlenecks.
Documentation Pages: Unify project documentation and plans in one system. Share documentation with clients for seamless collaboration.
Time tracking: Estimate and track time spent on tasks. Real-time tracking and logging help measure team performance and identify improvement opportunities.
Workflows and processes: Customize Kanban boards to reflect various business processes, such as sales, marketing, product development, or customer service. Track items from idea to final delivery.
Reports and dashboards: Teamhood provides valuable insights on team performance through Agile Metrics. Keep track of metrics to make your team a champion.
Personal agenda: Stay organized with your priorities and agenda in one click. Take control of your time, especially during intensive periods.
Integrations: Connect Teamhood with your favorite chat apps, Office365, or other popular tools through Zapier or Open API. It also offers Single Sign-On (SSO) and SCIM integrations for Enterprise users. Pricing: Choose the Plan that Fits Your Needs
Teamhood offers flexible pricing plans to cater to different business requirements. Here are the available pricing options:
Starter Plan: Free
Business Plan: $9 per user/month
Enterprise Plan: Custom pricing
The Starter Plan is free and provides essential features for getting started. The Business Plan at $9 per user per month offers more advanced functionality suitable for growing teams. The Enterprise Plan is tailored to meet the specific needs of large organizations and can be customized based on requirements.
Regardless of the plan you choose, Teamhood offers outstanding support, easy onboarding, and online consultations to ensure a smooth experience for their customers.
Alternative Project Management Companies
If you're considering alternatives to Teamhood, here are a few popular project management software companies worth exploring:
Asana
Trello
Monday.com
Kanbanize
Each of these companies has its own set of features and pricing, so it's essential to evaluate them based on your specific needs and preferences.
Frequently Asked Questions
What is Teamhood?
Teamhood is an efficient project management software that offers easy-to-use, fully-featured, and flexible solutions to help businesses organize their teams and streamline project workflows.
What is the team approach in management?
The team approach in management involves fostering collaboration and accountability among team members to achieve common goals. It emphasizes effective communication, efficient task allocation, and continuous improvement.
What is a Kanban board used for?
A Kanban board is a visual tool that helps teams visualize and manage their workflows. It uses cards and columns to represent tasks or work items, providing transparency and facilitating the tracking of tasks from start to finish.
Teamhood is an excellent choice for businesses seeking an efficient project management software. With its user-friendly interface, powerful features, and transparent pricing, it offers a robust solution to improve collaboration and productivity. Choose the plan that suits your needs and start making your team a champion with Teamhood!