website: https://jell.com/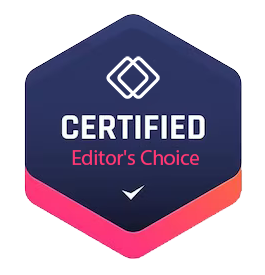 Overview of Jell: Bringing Teams Together, Even When They're Apart
Jell is a cutting-edge team management tool designed to enhance collaboration and productivity for distributed teams. With Jell, you can effortlessly bring your team together, regardless of their physical location. This powerful platform offers a range of features that simplify management, maximize efficiency, and keep everyone focused on their goals. What Jell Does
Jell is designed to streamline team management and improve communication within remote teams or those working across different time zones. It helps teams stay connected, align their goals, and achieve optimal results. With Jell, you can easily track your team's progress and hold productive daily standup meetings without the need for time-consuming, in-person gatherings.
Some of the key features Jell offers include:
Progress & Accountability: Stay up-to-date on your team's sprints and quarterly goals.
Real-Time & Historic Views: Easily track ongoing tasks and accomplishments within any designated time period.
Identify & Remove Blockers: Overcome obstacles and keep work moving forward smoothly.
Asynchronous Meetings: Conduct focused daily scrum meetings without distractions.
Integrates with Your Tools: Seamlessly collaborate using your team's existing tracking and collaboration tools.
Multi-Department Visibility: Gain visibility into different teams' activities, reducing the need for excessive meetings.
Jell's customization options allow you to tailor the platform to your team's specific needs, providing the flexibility necessary for optimal performance. Pricing Information
Jell offers different pricing plans to fit the diverse requirements of teams. The pricing starts at $10 per user per month, and it offers tiered discounts based on the number of users in your team. The more users you add, the lower the cost per user becomes. This ensures scalability and cost-effectiveness for growing teams.
The standard pricing plan includes full access to all Jell features, unlimited standups, unlimited questions, and integrations with popular collaboration tools like Slack and Microsoft Teams. It also provides regular updates with actionable tips to boost productivity and team performance.
Alternative Companies
While Jell is a superb team management tool, it's always good to explore alternative options to find the best fit for your team's unique needs. Some notable alternatives to consider include:
Slack: A popular team communication and collaboration platform that offers a range of integrations and features to enhance teamwork.
Asana: A comprehensive project management tool designed to help teams plan, track, and manage their work efficiently.
Trello: A visual collaboration tool that organizes projects into boards, providing a simple and intuitive way to manage tasks and workflows.
These alternatives each have their own strengths and weaknesses, so it's important to evaluate them based on your team's specific requirements and preferences.