website: https://www.teamogy.com/en/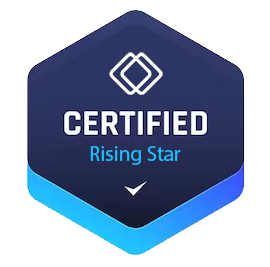 Teamogy: The All-in-One System for Smooth Business Operations
Teamogy is a comprehensive system designed to help companies cooperate seamlessly, regardless of their location. With Teamogy, you can dedicate more time and energy to your core business, such as creativity, projects, and clients. All you need is a web browser and an internet connection.
With Teamogy, you get a great overview of your entire company operations on-demand and up-to-date. It covers job management, important documents, time tracking and management, and financial results, eliminating the chaos that often occurs without a quality system.
One of the key benefits of Teamogy is that it saves you both time and money. Many companies typically use a mixture of different incompatible and problematic connectable applications, which results in extra costs and wasted time. However, Teamogy keeps everything in one place. It connects and integrates all your business data into one homogeneous system, simplifying daily tasks and management, and providing a cost-effective solution with better value for your money. Pricing: Affordable Plans for Every Business
Teamogy offers flexible pricing plans that cater to the needs of businesses of all sizes. The starting price for a monthly subscription is 19€ per user. This pricing includes access to all of Teamogy's features, ensuring that you have everything you need to manage your business operations efficiently.
Teamogy offers a free trial, allowing you to test out the system and see how it can benefit your company before committing to a subscription.
Frequently Asked Questions (FAQ) about Teamogy
1. What industries benefit from using Teamogy?
Teamogy is an ideal solution for various industries, including marketing and communication agencies, design and branding studios, architects and designers, lawyers, consultants, and more.
2. How does Teamogy help with team collaboration?
Teamogy allows you to schedule tasks and track the time spent by your workforce on individual clients. It enables easy information sharing and direct communication within the platform, ensuring efficient collaboration among team members. 3. Can Teamogy help improve client profitability?
Absolutely! Teamogy provides insights into the true profitability of your clients. It helps you determine if a client is truly profitable after considering all the hours worked on a project, ensuring that you achieve a reasonable profit for each client.
4. Does Teamogy assist with financial management?
Yes, Teamogy allows you to easily create all the financial documents that impact your company's profits. It tracks direct revenues, direct costs, and operating costs, giving you a clear overview of your company's financial performance with just one click.
5. How does Teamogy handle document management?
Teamogy provides full control over your documents. You can create, record, and store any necessary documents, attachments, and links. With the ability to set up approval processes and access rights, finding any document takes just seconds.
Now that you have a comprehensive overview of Teamogy, its pricing, alternatives, and FAQs, you can make an informed decision about whether it's the right solution for your business. Sign up for a free trial today and experience the benefits of the Teamogy system firsthand!