website: https://www.ummense.com/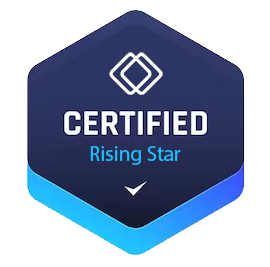 Ummense - Simplify Team, Project, and Process Management
Ummense is a powerful and intelligent tool designed to enhance team productivity and organization. Whether you're working with a small startup or a large enterprise, Ummense provides the tools you need to streamline your workflow and achieve greater efficiency.
With Ummense, all the information your team requires is centralized in one place, ensuring everyone knows what to do, how to do it, and when to deliver. This level of organization and accessibility promotes collaboration, saving time and effort for everyone involved.
One of the key features that sets Ummense apart is its agility and effectiveness in project management. By utilizing clear workflows and defined processes, Ummense empowers your team to accomplish more in less time. Everyone has a clear view of the project's progress, allowing for efficient decision-making and improved clarity at each step of the process. Ummense helps you make informed decisions by providing a range of indicators and metrics for analyzing workflows and project cards. With visual graphs and data, you can track important metrics such as Lead Time, Throughput, and Cycle Time, enabling you to identify bottlenecks and increase overall team productivity.
Integrating powerful resources and ensuring seamless connectivity, Ummense offers a comprehensive solution for managing projects and processes efficiently and effectively. Discover the various plans available to find the perfect fit for your team.
Ummense FAQ
What industries can benefit from using Ummense?
Ummense caters to a wide range of industries, including but not limited to:
Public Organizations
Marketing
Sales
Finance
Human Resources
Legal
IT
Design and Creatives
Logistics
Can Ummense be utilized by both in-person and remote teams?
Absolutely! Ummense provides a collaborative environment suitable for both in-person and remote teams. It promotes autonomy, transparency, and trust, regardless of where your team members are located.
Is Ummense user-friendly for beginners?
Yes, Ummense is designed with simplicity in mind. It has a short learning curve, making it easy for beginners to quickly adapt and utilize the available features effectively.
How secure is Ummense?
Ummense ensures the security and protection of your data by utilizing Amazon Web Services' robust infrastructure for data storage. This guarantees stability, as well as fast and secure access to your information.
Find out more about Ummense's offerings and start maximizing your team's productivity by creating a free account today!