Scramble Craft is a unique and exciting game mode for Minecraft that combines the best elements of survival and scavenging games. In Scramble Craft, players must survive on a map for as long as possible by scavenging for resources and crafting items to stay alive. The game is fast-paced and thrilling, and it's perfect for players who are looking for a challenge.

GameTeam
Use "9to5software" coupon for 25% off
---

Apex Hosting
---

ScalaCube
---

HostHavoc
---
If you're looking for a great Scramble Craft server to play on, you've come to the right place. We've got a list of the best Scramble Craft servers around, so you can find the perfect one for you.
How much RAM do you need for scramble craft?
In general, we recommend at least 8GB of RAM for Scrabble Craft. However, if you can afford it, 32GB of RAM will give you the best possible experience and host as many people as you want.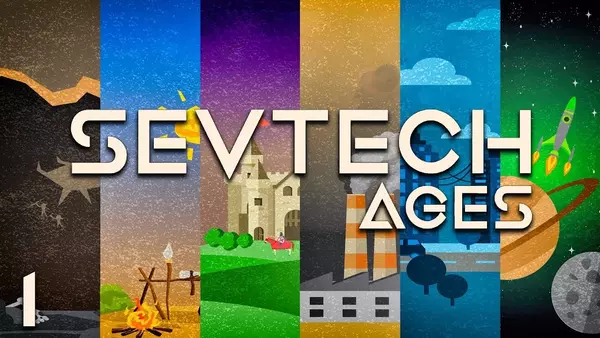 How many mods are in scramble craft?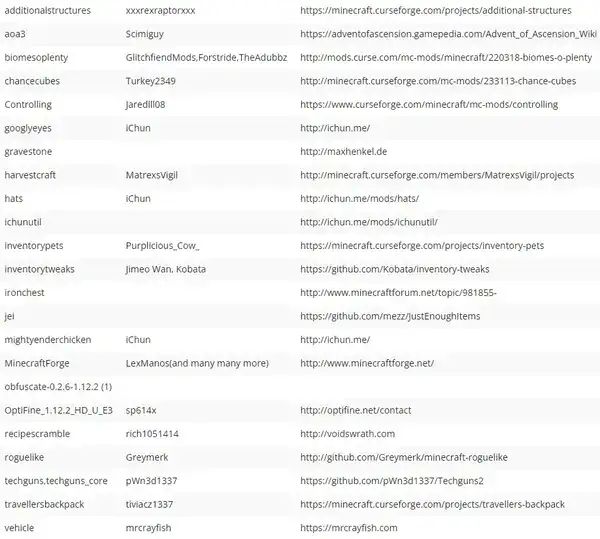 The latest 1.2 version of Scramble Craft comes with 94 mods. Some of them are Biomes O' Plenty, Additional Structures, Advent of Ascension, Chance Cubes, Harvest Craft and many others. Check the full mod list here.
What version is scramble Craft 2?
The original Scramble Craft supports Minecraft 1.12. However, the new Scramble Craft 2's Minecraft version is 1.16.5.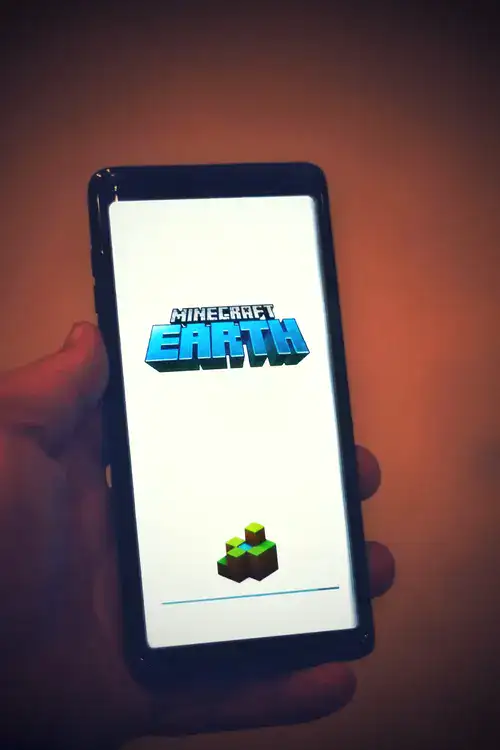 How to Play Scramble Craft?
If you've never played Scramble Craft before, we recommend checking AtlanticCraft's YouTube videos, who is the maker of the modpack.
Scramble Craft is basically regular Minecraft. But everything is randomized as much as possible. For example, you can try crafting a diamond armor, but end up with a stick instead, or get a diamond axe while melting some irons. Every time you do something, something else in the game changes, like getting different weapons each time you attack an enemy.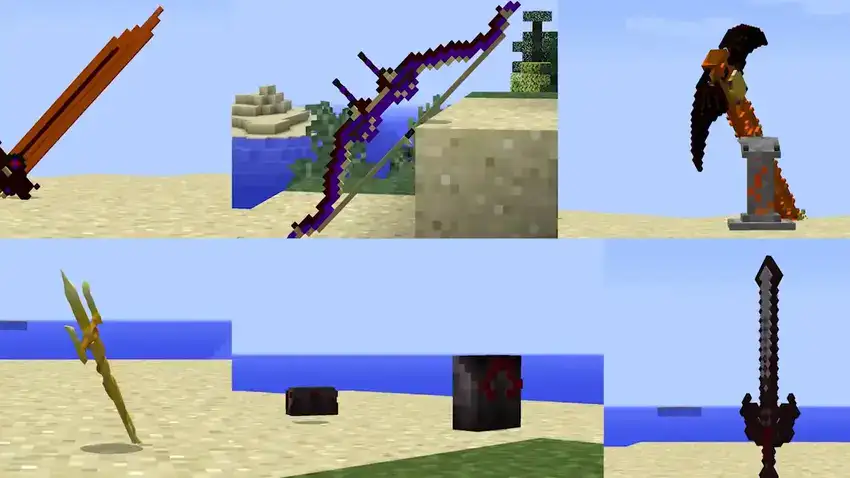 It includes world-ending bosses and game-breaking armor and weapons. No matter how seasoned you might be in Minecraft, you'll feel like a total noob in this version. Crazy stuff.
So, let's find out how to play it;
How to Install Scramble Craft?
Scramble Craft is a Voids Wrath modpack. There are multiple ways to go about installing it.
Install Scramble Craft 2 on PC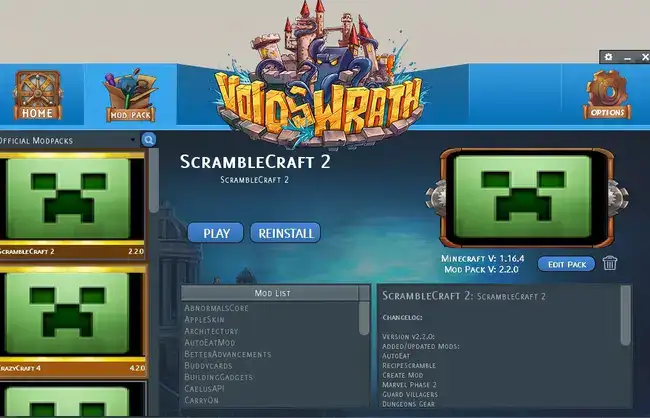 Scramble Craft and many other Minecraft mods and modpacks come preinstalled with Void Launcher.
Visit the official Void Launcher download page and download the latest version for your PC.
Install the launcher.
Select Scramble Craft from the list of modpacks and click on play.
Install Scramble Craft on server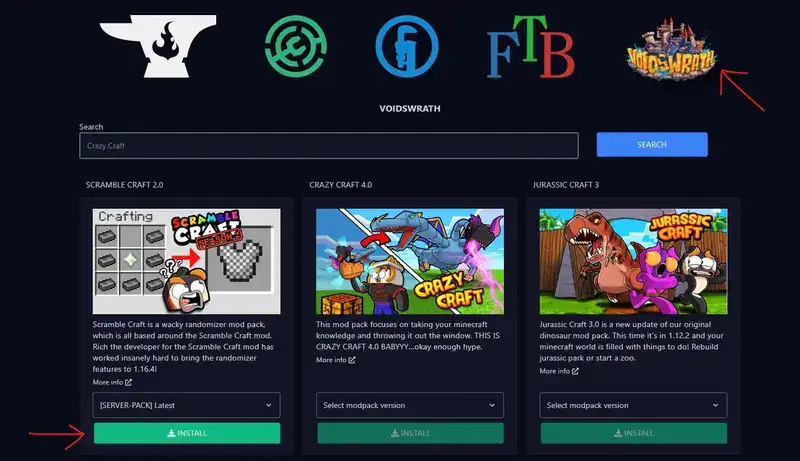 Installing Scramble Craft on a server you have created on any of our recommended service providers is even easier. For this tutorial, we'll be demonstrating on GameTeam, but the process is more or less similar on other providers.
Login to your GameTeam.io account and go to modpack list in the menu.
Select Voids Wrath from the list of launchers and in the search bar look for Scramble Craft.
Select the version and click on install.