Doing modeling, rigging, animation, or simulation on Blender without buying texture packs and 3D models is like re-inventing the wheel. Why would you waste time creating a thing when it was already created by another professional?
In this roundup, we'll look at some of the best websites and platforms you can buy or download 3D models for free.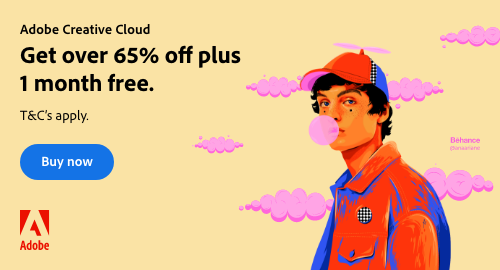 What are models in Blender?

Blender models are shapes and objects that are created and manipulated in the program's virtual environment. Simple geometric shapes to complex organic forms can be used to create art and video game visuals. Blender's modeling tools let you create accurate, detailed models quickly.
Blender modeling is an iterative process that builds from simple primitive objects like cubes, planes, spheres, or cylinders to realistic 3D models. To add more detail to mesh faces, use modeling tools like extrusion and subdivision surfaces. You can deform mesh geometry by sculpting and bending with modifiers like lattices or armatures, which change the model's structure at the component level.
Also read: How to Sell 3D Models in Blender?
Once your model is complete, textures can be applied to affect how light interacts with metal, glass, and wood. These textures add color and surface imperfections like bumps and wrinkles to your work. Lights can be added to the scene to cast shadows on your model, creating depth effects for photorealistic renders without real-world objects. These steps produce a great final product.
Does Blender have free models?

When it comes to getting your hands on free 3D models, Blender has some great options available. Blender's official library has many basic starter models, and users can post their own creations on Blend Swap for others to download and use. Websites like Blendermarket and FlippedNormals offer professionally-created assets at reasonable prices, so you can expand your model collection without spending too much.
CGtrader.com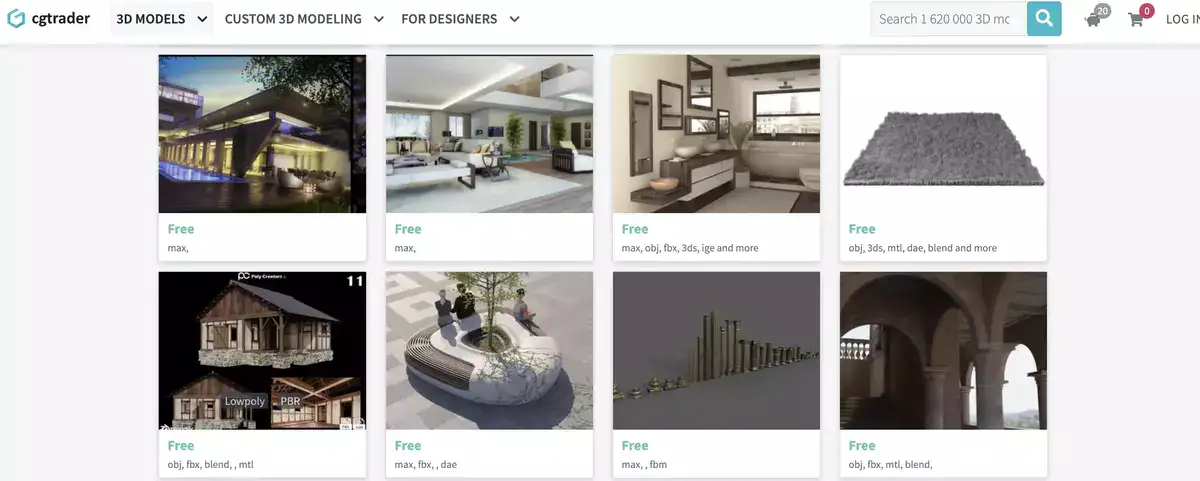 CGTrader has 1.5 million high-quality 3D models for gaming, advertising, animation, movies, and 3D printing. All the models are accessible with one click and include detailed descriptions and renderings. CGTrader also offers tutorials on how to use its platform effectively and a forum where users can ask questions about their projects and get advice from experts. The website offers discounts for bulk purchases and bonuses to loyal customers. Blender users won't be disappointed by CGTrader's selection of free 3D models.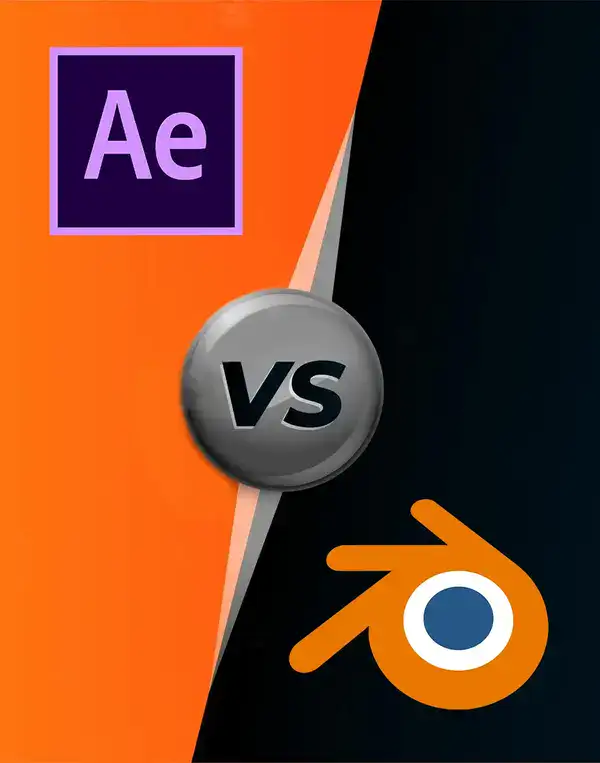 Everything about this website works as advertised. I was able to get an account easily and without having to provide CC information before making any purchases. I was able to find good enough free models, but more professional ones are paid, as one would expect.
It also acts as an intermediary between 3D artists and people looking to buy models. So if you haven't been able to find what you were looking for among 1.5M models, you can hire a professional to get it done for you, at a cost, of course!
BlenderMarket.com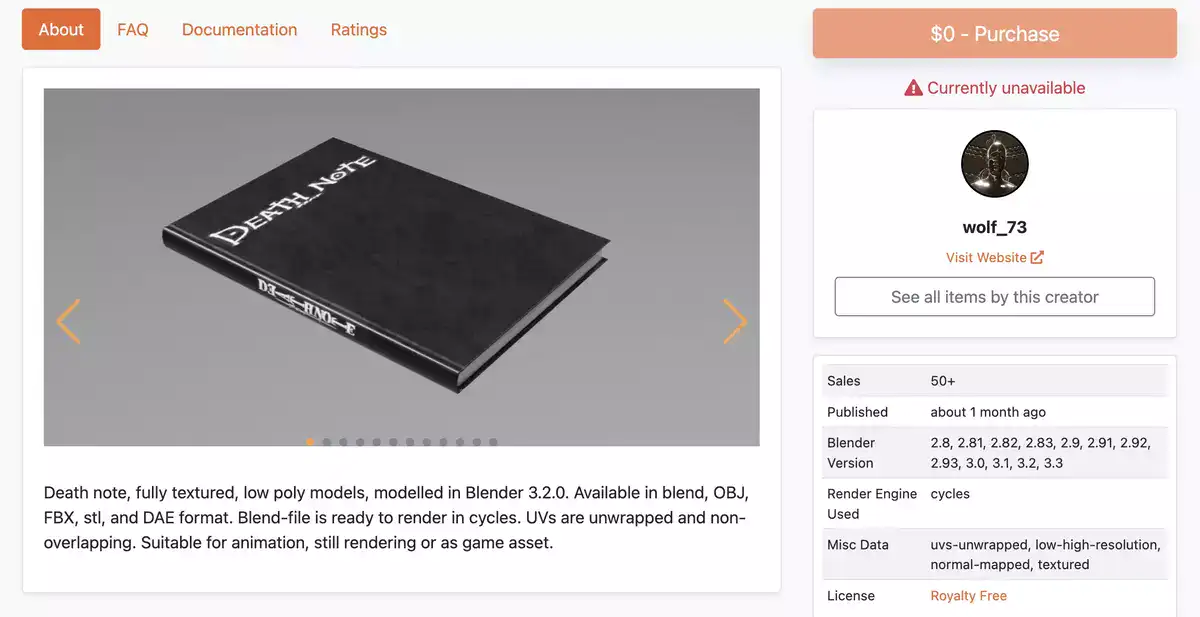 BlenderMarket.com specializes in only Blender related models. So don't let the marketplace content numbers push you away. At the moment of writing this guide, there are exactly 27,036 3D free/paid Blender models you can download from.
Related: How to Setup Blender on a Windows Laptop?
After taking a quick look on the website, I was surprised to see their pricing don't cost arm and a leg, usually starting from only a few dollars and going higher for more complex models and packs containing multiple designs.
Blenderkit.com

This is the only Blender 3D model marketplace with majority free downloadable designs. Over 60% to be exact! Based on their numbers, there exactly 21,040 models you can download for free, and the rest require purchase. Unlike other marketplaces I have tried so far, you pay $6 monthly fee and access rest of the models without any limitations. It certainly beats paying for every model you download!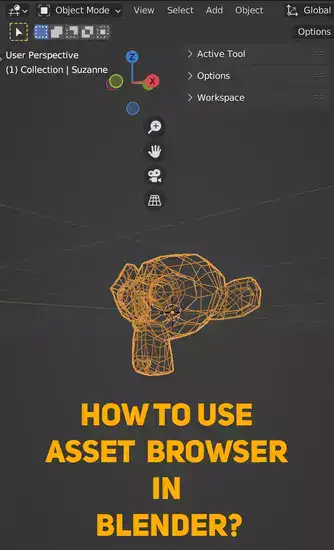 FlippedNormals.com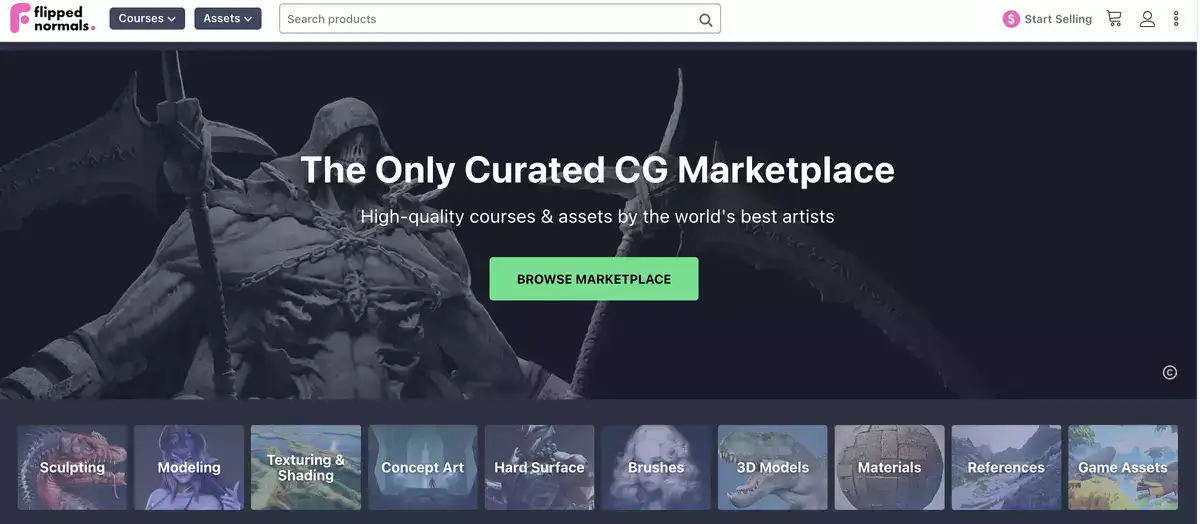 FlippedNormals.com is a great place for Blender users to find free 3D models and other digital assets. It offers an extensive library of downloadable content in categories such as sculpting, 3D modeling, texturing & shading, concept art, hard surface, brushes, materials references and game assets.
Professionals designed its products to meet the needs of both beginner and experienced artists. FlippedNormals.com's free digital resources help Blender users create stunning 3D art.
Also read: Blender 2023 Features & More
You can also find additional educational content and learning material to advance in your career. It definitely helps when you not just download a 3D design, but also learn how to create it from scratch!
Sketchfab.com

Sketchfab is one of the best marketplaces if you are looking for 3D models created with Blender. It offers a vast array of models ranging from low-poly video game assets to photogrammetry scans and more, in a universal format so they can be used in any software or engine. The quality and variety of the 3D models available are impressive, and Sketchfab makes it easy to find what you're looking for by filtering through categories like character designs, vehicles, furniture, weapons, environments and much more. The PBR materials that come with each model allow for realistic renders that look amazing both online and off. Additionally, many rigs come preanimated so you can save time without having to create your own animations from scratch. On top of this, Sketchfab's 3D viewer enables users to inspect every aspect of the model before making their purchase - from topology to UVs and textures - taking all the guesswork out of choosing a good model.
Overall, Sketchfab is an excellent resource for anyone searching for high quality 3D models created with Blender that can be used in various applications and engines. With its huge selection of models alongside features like PBR materials, animated rigs and previewing capabilities via its 3D viewer – it's easy to see why Sketchfab has become such an important marketplace within the industry!
Hum3D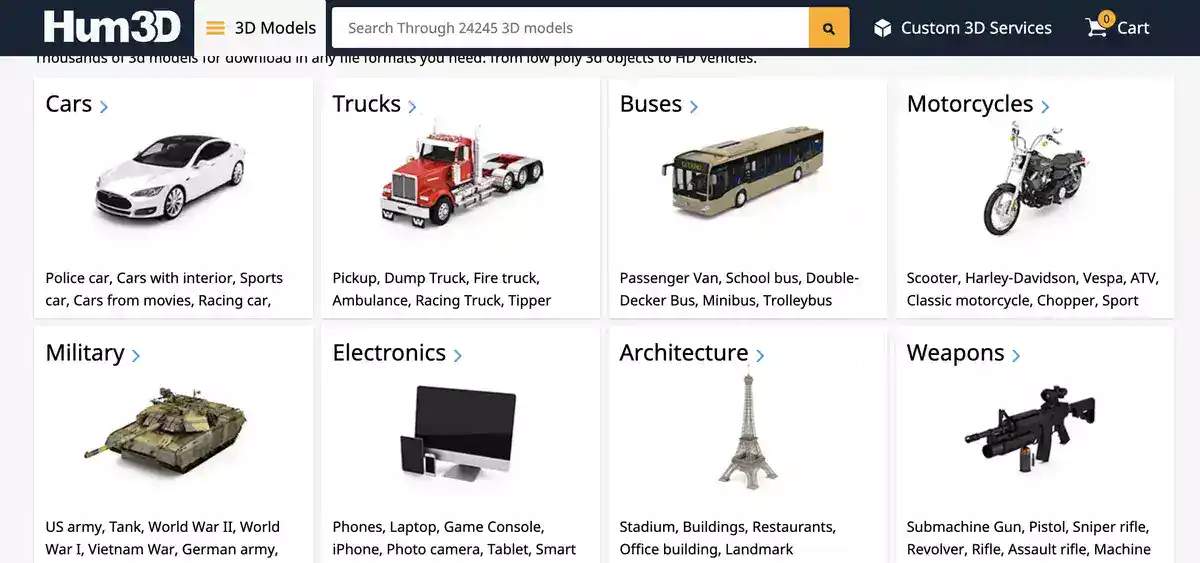 Hum3D.com is a great marketplace for 3D designs that can be used for Blender. It provides high-quality 3D models with stunning graphics, making sure that each of the pieces are designed to look realistic and provide excellent performance in any project. The platform offers prices that are perfect for enterprises and large companies, but might not fit smaller businesses as well.
Related: How to Export Object with Texture in Blender?
Hum3D offers 700 brands, types, and versions. The models are checked and prepared to work with popular 3d software such as 3DS Max, Maya, Blender 3d, Cinema 4D and Sketchup so you can be confident your project will run smoothly. Hum3D offers transparent background images that can be layered on any other image in Photoshop to easily customize images.
Turbosquid

TurboSquid has the best 3D models as there should be no surprise, it's owned by ShutterStock! It includes buildings, vehicles, and characters among its many models. The quality of their models is excellent, and they always strive to offer the best prices.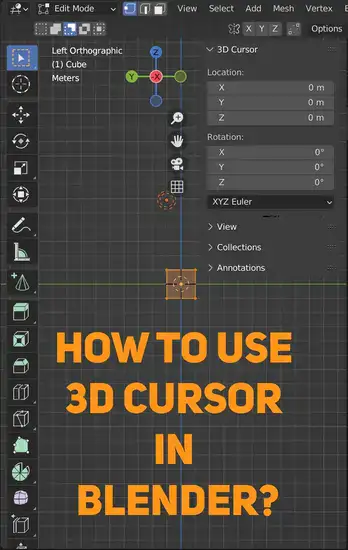 TurboSquid also has great customer service. They'll give you store credit or a refund if something is broken or doesn't fit your project. When buying from TurboSquid, you can expect no quality or price surprises. TurboSquid has the best Blender deals. This marketplace is popular because it has a large selection of high-quality 3D models and great customer service.
Other 3D model marketplaces
There are dozens of 3D model marketplaces where you can download free Blender models from, if not hundreds. Here are some of the others you can check out.
iMeshh
Chocofur
Blend Swap
blender-models.com
BlenderNation
CGTrader
Open3DModel
3dsky
Clara.io
Sketchfab
CadNav
In conclusion, Blender is a great tool for creating 3D models. It has a wide range of features and tools that make it easy to create high-quality models. Additionally, there are a number of websites that offer free Blender models. However, it is important to choose carefully when downloading free models, as some may be of poor quality.