website: https://clickup.com/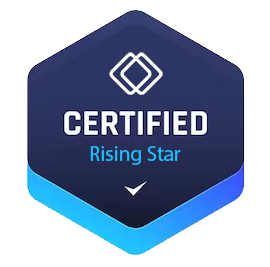 ClickUp: The Ultimate All-in-One Project Management Solution
ClickUp is a powerful project management tool designed to streamline and optimize your team's workflow. With ClickUp, you can manage tasks, collaborate in real-time, set goals, create and share documents, and automate processes - all in one place. It's the one app that can replace all the other tools you're currently using.
Whether you're a small startup, a growing enterprise, or a non-profit organization, ClickUp caters to teams of any size. It offers a wide range of features and solutions to suit your specific needs, making it the go-to choice for over 2 million teams worldwide. Key Features and Benefits of ClickUp
ClickUp offers a comprehensive set of features that help teams work more efficiently and collaborate effectively. Here are some of the standout features:
Task Management: Stay organized and track progress with ClickUp's intuitive task management system. Create, assign, and prioritize tasks, set due dates, and monitor their status.
Real-time Collaboration: Centralize project-related communications with ClickUp's chat feature. Collaborate with your team members, brainstorm ideas on whiteboards, and work together on shared documents.
Automations: Save time and streamline business processes with ClickUp's powerful no-code automations. Automate repetitive tasks, such as employee onboarding or IT requests, to improve efficiency.
Customizable Views: Choose from 15 different views, including list, board, and Gantt charts, to visualize your projects and tasks the way that works best for your team.
Integrations: ClickUp seamlessly integrates with the tools you already use, allowing you to consolidate and streamline your workflow. Connect ClickUp with popular apps like Slack, Google Drive, and Trello.
By utilizing these features, ClickUp aims to boost your team's productivity, improve collaboration, and enhance visibility across all your projects. Pricing and Plans
ClickUp offers a range of pricing plans to cater to teams of different sizes and needs. Here's an overview of the pricing:
Free Plan: ClickUp offers a forever-free plan that allows you to use the core features of the platform with limitations.
Unlimited Plan: Starting at $5 per user per month, the Unlimited Plan provides access to all features and unlimited storage.
Business Plan: Starting at $9 per user per month, the Business Plan is perfect for larger teams and includes advanced features like time tracking and custom exporting.
Enterprise Plan: To meet the needs of enterprise-level organizations, ClickUp offers customized pricing and features tailored to your specific requirements.
Each plan comes with a 30-day money-back guarantee, ensuring you have the flexibility to choose the best option for your team.
Alternative Companies
If you're considering alternatives to ClickUp, here are a few similar tools:
Jira: Jira is a widely-used project management tool focused on software development. It offers advanced features for agile teams but may lack the all-in-one functionality and customization options provided by ClickUp.
Asana: Asana is another popular project management platform that offers a user-friendly interface and strong task management capabilities. However, ClickUp's comprehensive feature set and more competitive pricing make it a compelling alternative. Frequently Asked Questions (FAQ)
What is ClickUp used for?
ClickUp is primarily used for project management, allowing teams to collaborate, manage tasks, set goals, and automate processes in a single platform. It provides a centralized workspace for teams to enhance productivity and streamline workflows.
What is the difference between Jira and ClickUp?
While both Jira and ClickUp are project management tools, they have some key differences. Jira focuses on software development and offers advanced agile features, while ClickUp is an all-in-one solution that caters to a wider range of teams and industries, providing more flexibility and customization options.
Why is ClickUp so popular?
ClickUp has gained popularity due to its comprehensive feature set, user-friendly interface, and competitive pricing. Its ability to centralize tasks, collaboration, and automation in one platform sets it apart from other project management tools.
What is better: Asana or ClickUp?
Both Asana and ClickUp are highly capable project management tools. However, ClickUp's broader range of features, customization options, and more cost-effective pricing structure make it a strong contender against Asana.
ClickUp is an indispensable tool for teams of all sizes looking to streamline their workflows, enhance collaboration, and increase productivity. Give it a try today and experience the benefits first-hand.