website: https://miro.com/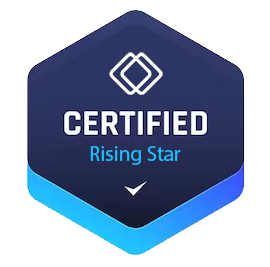 Overview of Miro: The Visual Workspace for Innovation
Miro is a powerful collaboration platform that provides a visual workspace for teams to innovate, create, and collaborate seamlessly. It is designed to help teams work together effectively, regardless of their location. With Miro, you can bring your ideas to life, streamline project management, and accelerate innovation.
Miro offers a wide range of features and capabilities, including visual project management, diagramming and process mapping, product development workflows, content and data visualization, workshops and async collaboration, Miro AI, apps and integrations, and a developer platform. These capabilities make it an all-in-one solution for teams looking to boost productivity and foster creativity. Whether you are a product manager, engineer, IT team, UX designer, consultant, marketer, or salesperson, Miro has solutions tailored to your specific needs. You can use Miro for technical diagramming, whiteboarding, wireframing, mind mapping, retrospectives, scaled product planning, process mapping, customer journey mapping, strategy and planning, and much more.
One of the key benefits of Miro is its ability to connect your entire company in a single, secure platform. It prioritizes trust and security, with advanced security integrations, robust data residency, governance solutions for sensitive data, and an accessibility program. With Miro, you can ensure that your team's collaboration is safe and protected.
Pricing
Miro offers various pricing plans to suit different team sizes and needs. The plans include:
Free Plan: Miro offers a free plan that allows individuals and small teams to get started with basic features. It includes unlimited team members, three editable boards, and access to essential integrations.
Team Plan: The Team Plan starts at $10 per month, per user. It offers everything in the Free Plan, along with additional features such as unlimited boards, external integrations, advanced security, and priority access to new features.
Business Plan: The Business Plan starts at $16 per month, per user (billed annually). It includes everything in the Team Plan, plus advanced workflow automation, deeper integrations, external editor access, and dedicated customer success support.
Enterprise Plan: For larger organizations with specific requirements, Miro offers custom Enterprise Plans with advanced security, compliance features, and tailored support.
Note that the prices mentioned are subject to change, and it's always a good idea to visit Miro's official website for the most up-to-date pricing information. Alternative Companies
While Miro is a popular choice for teams seeking a visual collaboration platform, there are alternative companies that offer similar solutions. Some notable competitors to Miro include:
Mural: Mural is another visual collaboration platform that helps teams work together remotely and ideate visually. It offers features such as digital whiteboards, sticky notes, and real-time collaboration.
Lucidchart: Lucidchart provides a cloud-based diagramming and visual collaboration tool. It offers a wide range of diagramming templates and shapes to aid in visualizing ideas and processes.
Microsoft Whiteboard: Microsoft Whiteboard is a digital whiteboard app that allows teams to collaborate in real time. It is integrated with Microsoft's suite of productivity tools.
These alternatives offer their own unique features and pricing models, so it's worth exploring them to determine which one best suits your team's requirements.
FAQ
What is Miro used for?
Miro is used as a visual workspace for innovation and collaboration. It allows teams to ideate, brainstorm, plan projects, create diagrams and visualizations, and work together seamlessly in real time.
Is Miro a Russian company?
Yes, Miro was originally founded in Russia and has since expanded globally. It has offices in multiple countries and serves millions of users worldwide.
Is Miro free to use?
Yes, Miro offers a free plan that allows individuals and small teams to get started. The free plan provides access to basic features and is a great way to explore the platform and its capabilities.
Is Miro a Microsoft board?
No, Miro is not a Microsoft board. It is an independent visual collaboration platform that integrates with various tools, including Microsoft's suite of productivity tools.
Ready to boost your team's collaboration and innovation? Sign up for Miro today and experience the power of a visual workspace designed for the future.