website: https://www.wrike.com/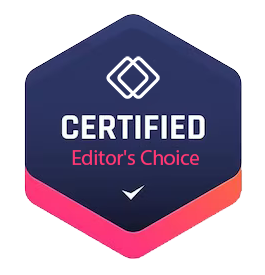 Overview of Wrike
Wrike is a versatile and robust project management software that helps teams streamline their workflows and collaborate more effectively. It offers a wide range of features and functionalities designed to meet the needs of various departments and industries. Whether you're in marketing, professional services, PMO, or creative and design, Wrike provides solutions to enhance productivity and achieve better results.
With Wrike, marketing teams can streamline proofing and reporting processes, allowing for seamless campaign management. Professional services teams can take control of billable hours and increase client satisfaction by efficiently managing their projects. PMOs can align strategy with execution and deliver successful outcomes. Creative and design teams can create high-quality assets and get them approved in record time, ensuring quick project completion. Wrike caters to different use cases such as project management, workflow management, task management, and resource management. It allows users to plan and track agile projects, automate team workflows with custom statuses, organize incoming requests, and avoid burnout by reallocating tasks. It also offers various app integrations, including Slack, Salesforce, Microsoft Teams, and Adobe, to enhance collaboration and productivity.
Pricing
Wrike offers different pricing plans to meet the needs and budgets of various organizations. The pricing starts at $9.80 per user per month for the Professional plan, which includes features such as dashboards, automation, mobile, and desktop apps, proofing, cross-tagging, and more. The Business plan is priced at $24.80 per user per month and includes additional features like project resource planning, Gantt charts, custom item types, and dynamic request forms. For enterprise-level requirements, Wrike offers customized pricing with advanced features and premium support. Alternative Companies
While Wrike is a popular project management software, there are also alternative options available for those looking for different features or pricing models. Some notable alternatives to Wrike include Asana, Trello, Monday.com, and Basecamp. Each of these platforms has its own strengths and focuses, so it's important to assess your specific requirements before choosing the best fit for your team.
FAQs about Wrike
What is Wrike used for?
Wrike is used for project management and team collaboration. It helps streamline workflows, track progress, manage resources, automate repetitive tasks, and improve overall productivity.
What are the disadvantages of Wrike?
Some users may find Wrike's interface overwhelming at first, especially with its numerous features and customization options. Additionally, the pricing may be a limiting factor for smaller businesses or teams with tighter budgets. Is Wrike Free worth it?
Wrike Free is an excellent option for small teams or individuals looking to get started with project management. It offers basic features and allows up to five users. However, for larger teams or those with more complex requirements, upgrading to a paid plan may be necessary to access additional features and support.
Why use Wrike as project management?
Wrike provides a comprehensive set of tools and features that empower teams to collaborate more effectively, automate repetitive tasks, and gain visibility into project progress. With its customizable workflows, integration capabilities, and cross-functional collaboration, Wrike enables efficient project management and improved outcomes.