website: https://www.apptio.com/products/targetprocess/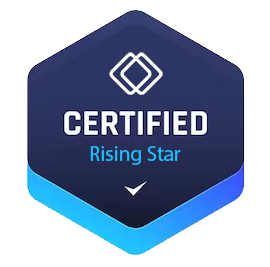 Overview of Targetprocess: Streamline Your Agile Planning Process
Targetprocess is a leading enterprise Agile planning platform that is designed to help teams and organizations streamline their project management processes. Whether you're working in software development, product management, or any other Agile-driven industry, Targetprocess offers a comprehensive set of tools and features to enhance collaboration, planning, and execution.
With Targetprocess, you can visualize your project workflow, track progress, prioritize tasks, and align your team's efforts towards achieving your business objectives. The platform provides a flexible and customizable interface that adapts to your team's unique workflow, allowing you to manage all aspects of your projects in one central location. Some of the key features and benefits of using Targetprocess include:
Agile Project Management: Targetprocess supports various Agile methodologies such as Scrum, Kanban, and SAFe, enabling teams to plan, track, and deliver work in an iterative and incremental manner.
Visual Workflows: The platform offers customizable boards and cards, allowing teams to visualize their work, track progress, and easily move tasks across different stages of the workflow.
Collaboration and Communication: Targetprocess provides built-in collaboration tools, such as real-time commenting and @mentions, facilitating effective communication and teamwork.
Analytics and Reporting: The platform offers comprehensive reporting capabilities, including customizable dashboards and charts, allowing teams to gain insights into their project's performance and make data-driven decisions.
Integration with Other Tools: Targetprocess can be seamlessly integrated with various third-party tools such as Jira, GitHub, and Slack, ensuring smooth data flow and enabling teams to work with their preferred toolset.
Pricing and Packages
Targetprocess offers flexible pricing options to cater to the needs and scale of different organizations. The pricing structure includes different tiers, with each tier offering a set of features and increasing levels of functionality and support.
For detailed pricing information and to find the best package for your organization, it's recommended to visit the Targetprocess website or contact their sales team directly. Alternative Companies
While Targetprocess is a powerful Agile planning platform, there are several alternative companies in the market that offer similar capabilities. Some notable competitors to consider include:
Jira Software by Atlassian
Azure DevOps by Microsoft
VersionOne by Digital.ai
Monday.com
Asana
Each of these alternative companies has its own unique features, pricing structures, and user experiences. It's recommended to evaluate these options based on your specific requirements and business needs to determine the best fit for your organization.
Frequently Asked Questions
What is Targetprocess used for?
Targetprocess is used for Agile project management, helping teams and organizations plan, track, and execute their work efficiently. It provides a visual and collaborative platform to streamline workflows, manage tasks, and monitor progress.
What are the views in Targetprocess?
Targetprocess offers various views to visualize and manage your projects, including Boards, Lists, Timelines, and Dashboards. These views provide different perspectives and allow you to customize how you track and organize your work.
Is Targetprocess free?
Targetprocess offers a free trial period, allowing users to explore and test the platform's features and functionalities. However, in order to access the full range of capabilities and ongoing support, a paid subscription is required.
Where is Targetprocess located?
Targetprocess is headquartered in NYC, USA. However, it serves customers globally, and its platform is accessible from anywhere with an internet connection.
Wrap it in HTML tags... (HTML code not provided)
That concludes our overview of Targetprocess, a powerful Agile planning platform designed to enhance collaboration, streamline workflows, and drive project success. Whether you're a software development team or a product management department, Targetprocess provides the tools and features you need to improve your Agile planning process. Consider exploring their website for more detailed information and to find the perfect plan for your organization's unique requirements.