website: https://niftypm.com/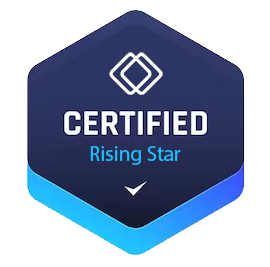 Introducing Nifty: The Ultimate Project Management Tool
Looking for a project management tool that can streamline your team's workflow and increase productivity? Look no further than Nifty! With its all-in-one functionality, Nifty brings together various project management features and tools into a single, unified platform. From discussions and roadmaps to goals, tasks, and time tracking, Nifty has got you covered.
Flexibility is one of Nifty's strong suits. No matter what industry you're in or what type of project you're working on, Nifty can adapt to your needs. Whether you're part of an agile development team, a marketing team, or a legal case management team, Nifty provides the tools and features necessary to help you succeed. Key Features of Nifty:
Discussions: Keep the conversation flowing and collaborate in real-time with team members using Nifty's chat and video call features.
Roadmaps (Gantt Chart): Set visual timelines for your project goals, and automate progress tracking as tasks are completed.
Goals: Define and track your big-picture goals, ensuring team alignment and progress tracking.
Tasks: Organize, prioritize, and track daily work using Kanban, List, Timeline, Calendar, and Swimlane views.
Forms: Create custom forms to capture data and automate submissions as tasks, docs, or project messages.
Docs & Files: Create beautiful project documentation and share it with anyone. Nifty even integrates seamlessly with Google Docs.
Time Tracking: Keep track of how much time is spent on tasks to ensure accurate reporting and improve efficiency.
Reporting: Access automated progress reports to gain operational clarity across all your projects and team activities.
Project Home: A centralized hub where you can manage all aspects of your project, from discussions to tasks and files.
Project Portfolios: Group multiple projects together under a single portfolio for easier management and organization. Nifty is designed to cater to various use cases and industries:
Agile Development: Manage sprints, prioritize tasks, and track progress with ease.
Client Management: Improve communication and shorten feedback cycles with real-time collaboration.
Digital Agencies: Streamline your workflow and manage multiple projects simultaneously.
Legal Case Management: Organize case files, documents, and discussions in one centralized location.
Marketing Teams: Collaborate on campaigns, manage tasks, and track progress in real-time.
Product Teams: Align your team, track feature development, and make data-driven decisions.
Pricing:
Nifty offers a range of pricing plans to suit different team sizes and needs. The plans are as follows:
Free: This plan is completely free to use. It includes core features such as discussions, tasks, roadmaps, and project portfolios. Ideal for small teams or individuals.
Standard: Priced at $8 per user per month, the Standard plan includes all the features of the Free plan, plus additional features like advanced reporting, custom embeds, and integrations.
Premium: At $10 per user per month, the Premium plan offers everything in the Standard plan, as well as workflow automations and priority support.
Enterprise: For large teams and organizations, the Enterprise plan provides customizable options, enhanced security, and dedicated account management. Contact Nifty for pricing details.
Now that you know about Nifty and its pricing options, let's take a look at some alternatives: Alternative Project Management Tools:
Trello
Asana
Basecamp
ClickUp
Jira
Wrike
Still have questions about Nifty? Check out the FAQ section below: