website: https://www.project.co/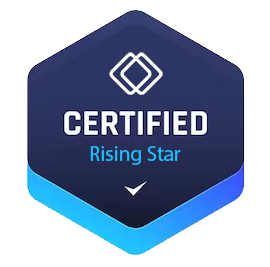 Project.co: The All-in-One Client Portal for Service Businesses
Are you tired of juggling multiple tools and platforms to manage your projects, tasks, files, and payments? Look no further than Project.co, the ultimate project management software designed specifically for service businesses. With Project.co, you can bring all your project-related activities together in one place, making collaboration with your team and clients a breeze!
So, what does Project.co have to offer? Let's dive in and explore its features:
Powerful Task Management
From start to finish, Project.co allows you to have a clear view of your entire team's work through its powerful task management feature. Filter, sort, and group tasks to suit your preferences, ensuring your team knows exactly what needs to be done across all projects. With sub-tasks, custom fields, recurring tasks, and various views like list, calendar, scheduler, and kanban, you'll have ultimate clarity on your team's progress. Real-Time Collaboration
Collaborating with your project team in real-time has never been easier. Project.co enables you to add comments, reactions, upload files, and @mention people, ensuring everyone stays in the loop. With real-time notifications, you'll never miss an important update, and you can reply in-app or via email. It's time to streamline your collaboration process and improve efficiency!
Built-in File Proofing
For creatives, getting feedback on documents is crucial. That's why Project.co offers built-in document proofing. Create and send proofs to your clients, get contextual feedback on over 300 file types, and make quick changes. Project.co ensures providing feedback is easy for your clients while enabling you to deliver your very best work.
Take Payments
Money should never hold you back, and with Project.co, it won't. Seamlessly take payments from your customers as projects progress. Connect your Stripe or Paypal account to receive payments directly into your own account. Whether it's one-off or recurring payments, Project.co has you covered.
Record & Track Time
Efficient time tracking is essential for project management, and Project.co makes it effortless. Use the in-built timer to record time on projects and tasks as you go or track time manually with ease. View charts to analyze time allocation across groups, individuals, projects, and tasks. Gain valuable insights into your team's productivity. Notes with Superpowers
Work collaboratively with your team and clients on notes, with real-time updates. Use the AI Assistant to embed third-party tools, images, videos, and more. Project.co empowers you to work smarter and unleash your creativity.
A Little Bit of AI Magic
Project.co's AI Assistant is built into all notes and descriptions, enhancing your productivity and efficiency. Leverage the power of Chat-GPT for creating and editing content, enabling you to deliver faster and better work, hassle-free.
Embed Anything
With Project.co, you can embed and link to your other tools within your projects. Whether it's Trello, Asana, or Notion, Project.co seamlessly integrates all your favorite tools, keeping everything in one convenient location.
Pricing Information
Project.co offers flexible pricing plans to cater to the needs of different businesses. To get detailed information about their pricing, please visit their website.
Frequently Asked Questions (FAQ)
Q: What is Project.co?
A: Project.co is an all-in-one client portal and project management software designed specifically for service businesses. It allows you to bring all your projects, tasks, files, notes, payments, time tracking, and third-party tools together in one centralized platform, enabling seamless collaboration with your team and clients.
Q: What are the features of Project.co?
A: Project.co offers a range of powerful features, including project and task management, real-time collaboration, built-in file proofing, payment integration, time tracking, collaborative notes with AI assistance, and the ability to embed other tools within projects.
Q: Is Project.co free?
A: Project.co offers a free account option for users to get started. However, for advanced features and enhanced functionality, they also provide various premium pricing plans tailored to businesses of different sizes and needs.
Wrap it up!
Project.co is the one-stop solution for service businesses looking to streamline their project management processes. With its intuitive interface, powerful features, and seamless collaboration capabilities, it's no wonder why users are raving about Project.co. Don't waste another minute juggling multiple tools – give Project.co a try and experience the difference for yourself!