website: https://www.zoho.com/projects/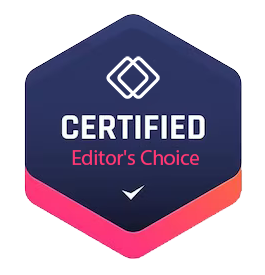 Zoho Projects: Streamline Your Project Management Efforts
If you're looking for an all-in-one online project management software, Zoho Projects is the solution for you. With a wide range of features and tools designed to boost productivity and improve collaboration, Zoho Projects is the go-to platform for dynamic teams.
What is Zoho Projects used for?
Zoho Projects is primarily used for planning, tracking, and managing projects of all sizes. Whether you're managing a small team or working with global teams, Zoho Projects provides the necessary tools to ensure efficient project management. From creating project plans and assigning tasks to tracking progress and collaborating with team members, Zoho Projects streamlines the entire project management process. Is Zoho Projects worth it?
Absolutely! Zoho Projects has garnered rave reviews for its extensive features and user-friendly interface. With its robust project planning capabilities, intuitive task tracking tools, and seamless collaboration options, Zoho Projects empowers teams to work more efficiently and effectively. Plus, as we'll explore later in this article, Zoho Projects offers competitive pricing plans to suit businesses of all sizes.
How do I set up Zoho Projects?
Setting up Zoho Projects is a breeze. Simply sign up for an account, choose your preferred plan, and start creating projects. You can customize your project workspace, add team members, assign tasks, and track progress all in one place. Zoho Projects also offers extensive help documentation and customer support to ensure a smooth setup process.
Is Zoho free or paid?
Zoho Projects offers both free and paid plans to cater to different business needs. The free plan allows for limited features and can accommodate small teams. However, for more advanced features and scalability, upgrading to a paid plan is recommended. Let's take a closer look at the pricing options. Pricing
Zoho Projects offers three pricing plans: Standard, Express, and Premium.
Standard Plan: $25/month (billed annually) or $30/month (billed monthly)
Express Plan: $50/month (billed annually) or $60/month (billed monthly)
Premium Plan: $100/month (billed annually) or $125/month (billed monthly)
The Standard plan is suitable for small teams, while the Express and Premium plans offer more advanced features and scalability for larger teams and organizations. Each plan includes a set number of users and storage capacity.
Alternative Companies
If you're considering alternative project management software, here are a few popular options:
Trello
Asana
Basecamp
Wrike
Monday.com
Each of these platforms has its own strengths and features that may be better suited to your specific project management needs. It's worth exploring these alternatives to find the perfect fit for your organization.
Frequently Asked Questions
Q: Is Zoho Projects suitable for small teams?
A: Yes, Zoho Projects offers plans that are designed to accommodate small teams with limited users and storage capacity. The Standard plan is a great option for small-scale project management needs.
Q: Can I collaborate with team members in real-time?
A: Absolutely! Zoho Projects provides real-time collaboration features such as task comments, document sharing, and team chats, ensuring seamless communication and collaboration among team members. Q: Does Zoho Projects integrate with other apps?
A: Yes, Zoho Projects offers integration with a wide range of third-party applications, including popular tools like Google Drive, Slack, and Dropbox. This allows for enhanced productivity and seamless workflow.
Q: Can I try Zoho Projects before committing to a paid plan?
A: Yes, Zoho Projects offers a free plan that allows you to explore and experience the platform's basic features. This can be a great way to test out the software and determine if it meets your project management requirements.
With its comprehensive features, user-friendly interface, and competitive pricing plans, Zoho Projects is an excellent choice for streamlining your project management efforts. Sign up today and take your project management to the next level!