website: https://www.quickbase.com/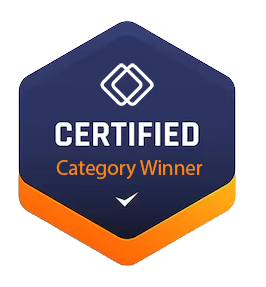 Overview of Quickbase
Quickbase is a dynamic work and complex project management platform that offers a no-code solution to easily create, connect, and customize applications. It provides a range of solutions for various project types, business needs, and industries. With Quickbase, users can streamline their work processes, collaborate effectively, and gain valuable insights to drive their projects forward.
Whether you're involved in building projects, real estate portfolios, project management, work order management, resource management, budget and financial management, subcontractor management, portfolio management, site selection and evaluation, or contract management, Quickbase has comprehensive solutions to meet your specific needs. Quickbase stands out for its user-friendly interface and powerful capabilities. Its no-code platform allows users to create applications without the need for extensive technical knowledge or coding skills. This empowers individuals and teams to take control of their work and adapt the platform to their unique requirements.
Pricing
Quickbase offers flexible pricing plans to cater to different business sizes and needs. The pricing starts at $500 per month for up to 10 users, with additional costs for additional users. The exact pricing details can vary based on your specific requirements and the features you need.
The pricing includes access to Quickbase's platform and its range of solutions, along with customer support and regular platform updates. Quickbase also provides resources such as tutorials, guides, and a community forum where users can exchange knowledge and best practices. Alternative Companies to Quickbase
If you are looking for alternatives to Quickbase, there are several options available in the market. Some of the popular ones include:
Zoho Creator: Zoho Creator is a no-code application development platform that allows users to create custom applications tailored to their specific needs. It offers extensive integration options and advanced functionalities.
Airtable: Airtable is a flexible and collaborative project management platform that combines the features of a spreadsheet and a database. It allows users to organize and track their work in a visually appealing and intuitive interface.
Smartsheet: Smartsheet is a popular project management and collaboration tool that offers a range of customizable templates and features. It provides real-time updates, automated workflows, and easy integration with other tools.
Frequently Asked Questions about Quickbase
What does Quickbase do?
Quickbase is a dynamic work and complex project management platform that allows users to easily create, connect, and customize applications without the need for coding. It offers a range of solutions for different project types, business needs, and industries.
What are the benefits of Quickbase?
Quickbase provides several benefits, including:
Easy application creation and customization
Streamlined work processes
Effective collaboration and communication
Insights and analytics for data-driven decision-making
No-code platform accessible to non-technical users What's the best alternative to Quickbase?
The best alternative to Quickbase depends on your specific needs and preferences. Some popular alternatives include G2, TrustRadius, Zoho Creator, Airtable, and Smartsheet. Each of these platforms has its unique features and strengths.
Is Quickbase a CRM?
No, Quickbase is not solely a CRM (Customer Relationship Management) platform. While it provides solutions that can be used for managing customer relationships, it offers a much wider range of capabilities beyond CRM.