website: https://www.kanbanchi.com/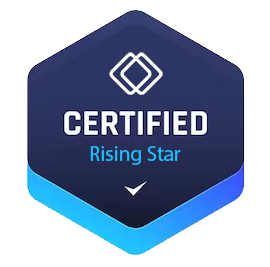 Kanbanchi: Revolutionizing Task and Project Management for Google Workspace
Kanbanchi is the #1 task and project management app specifically designed for Google Workspace. With its seamless integration and user-friendly interface, Kanbanchi allows teams to maximize productivity and efficiently manage tasks and projects. Since its inception in 2014, Kanbanchi has become the go-to solution for thousands of teams worldwide, enhancing their Google Workspace experience and streamlining their work processes.
What is Kanbanchi used for?
Kanbanchi is designed to address the lack of an integrated project and task management tool within Google Workspace. With Kanbanchi, teams can easily collaborate and manage tasks on project boards using Kanban methodology, visualizing tasks, improving prioritization, and enhancing overall collaboration and cohesion. Additionally, Kanbanchi offers features such as Gantt charts for efficient planning and monitoring of projects, time tracking for better progress assessment, and progress tracking and reporting to keep stakeholders informed. How much does Kanbanchi cost?
Kanbanchi offers flexible pricing options to cater to teams of all sizes and needs. The pricing starts at $9.95 per user per month for the Professional plan, which includes unlimited boards, integrated Gantt charts, time tracking, access to Google Drive attachment, and priority support. For larger teams or organizations with specific requirements, Kanbanchi also offers custom Enterprise plans. These plans provide additional features, such as advanced integrations, dedicated support, and enhanced security measures.
Alternative Companies
While Kanbanchi is the leading task and project management app for Google Workspace, there are alternative solutions available for those seeking different features or compatibility with other platforms. Some notable alternatives to consider include Trello, Asana, and Monday.com. These tools offer their unique strengths and may better suit the specific needs of certain teams or organizations. However, if you are already using Google Workspace and want a seamless integration without the need for additional third-party apps, Kanbanchi remains the top choice.
Frequently Asked Questions

What is Kanbanchi used for?
Kanbanchi is used to enhance task and project management within Google Workspace. It allows teams to collaborate, visualize tasks, improve prioritization, and streamline workflows, ultimately leading to increased productivity and project success.
How do I access Kanbanchi?
To access Kanbanchi, simply sign in to your Google Workspace account and navigate to the Google Workspace Marketplace. Search for Kanbanchi, install the app, and it will be seamlessly integrated into your Google Workspace environment. You can then start using Kanbanchi to manage your tasks and projects efficiently.
What is the Google version of the kanban board?
The Google version of the Kanban board is Kanbanchi. It is specifically designed to work seamlessly within the Google Workspace environment, providing teams with enhanced task and project management capabilities.