website: https://about.gitlab.com/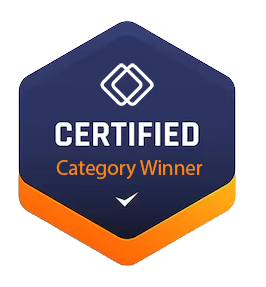 GitLab: The Comprehensive DevSecOps Platform
GitLab is an AI-powered DevSecOps platform that automates software delivery, enhances productivity, and ensures end-to-end security in the software supply chain. It offers a wide range of solutions including artificial intelligence (AI), security and compliance, continuous integration and delivery, automated software delivery, value stream management, agile development, and source code management.
Whether your organization is large, small, a startup, or a nonprofit, GitLab provides tailored solutions to meet your needs. It serves various industries such as financial services, public sector, and education. GitLab's powerful all-in-one platform simplifies your toolchain, enabling you to access all essential DevSecOps tools in a single place. By embracing automation and AI-powered workflows, you can accelerate software delivery and integrate security seamlessly into your development process. Additionally, GitLab allows you to deploy your software anywhere, eliminating cloud vendor lock-in.
Pricing Information
GitLab offers different pricing plans to cater to the diverse needs of teams and organizations. The two main pricing plans are GitLab Premium and GitLab Ultimate. The pricing details for these plans can be obtained by contacting GitLab's sales team.
GitLab Premium includes advanced features such as value stream analytics, incident management, and enterprise-grade support. GitLab Ultimate, on the other hand, extends the capabilities with additional features like multi-level security and compliance, integrated security testing, and ultimate-level support. Alternative Companies
While GitLab is a leading player in the DevSecOps platform market, there are also alternative companies that offer similar solutions. Some notable alternatives to GitLab include:
GitHub: GitHub is a popular code hosting platform that focuses on version control using Git. It provides collaboration features, issue tracking, and project management tools but offers a narrower scope compared to GitLab.
Bitbucket: Bitbucket is another code hosting platform that supports both Git and Mercurial version control systems. It offers features such as code reviews, continuous integration, and issue tracking.
Jenkins: Jenkins is an open-source automation server that facilitates continuous integration and delivery. It integrates with various version control systems, including Git, and allows for extensive customization. Frequently Asked Questions
What is GitLab used for?
GitLab is primarily used as a comprehensive DevSecOps platform that enables teams to collaborate, manage source code, automate software delivery, and ensure security throughout the software development lifecycle. It provides a unified solution for developers, security professionals, and operations teams to work together efficiently.
What is the difference between GitHub and GitLab?
The main difference between GitHub and GitLab lies in their scope and functionality. While both platforms offer Git-based version control, GitHub is primarily focused on hosting and sharing code repositories, emphasizing collaboration and community features. On the other hand, GitLab goes beyond code hosting by providing a complete DevSecOps platform that includes features for continuous integration, automated testing, security, and project management.
Is GitLab owned by Microsoft?
No, GitLab is not owned by Microsoft. It is an independent company that operates as a separate entity.
Is GitLab a Ukrainian company?
No, GitLab is not a Ukrainian company. It was founded by Sid Sijbrandij and Dmitriy Zaporozhets in 2011, and it is currently headquartered in San Francisco, California, USA.