website: https://www.smartsheet.com/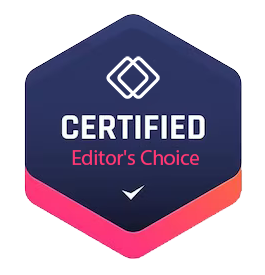 Smartsheet: An Overview of the Enterprise Work Management Platform
Smartsheet is an enterprise work management platform that allows organizations to effectively manage projects, automate workflows, and build solutions at scale. It offers a comprehensive set of features and tools designed to streamline work processes and enhance collaboration within teams and across departments.
With Smartsheet, users can capture and track their plans, resources, and schedules in a centralized and accessible platform. It provides various views, workflows, reports, and dashboards to adapt to the unique needs of different projects and initiatives. Whether it's managing projects or implementing company-wide initiatives, Smartsheet helps organizations work better and more efficiently. One of the key strengths of Smartsheet is its ability to accelerate speed to market. By combining best-in-class user experience with process consistency and scalability, Smartsheet enables businesses to drive alignment, project delivery, and achieve desired business results across programs and portfolios.
In addition, Smartsheet caters to the specific needs of marketing and creative teams. It empowers these teams to effectively manage their work, content, and people, enabling them to deliver better customer experiences at scale. By leveraging Smartsheet's features, marketing and creative teams can enhance collaboration, streamline their workflows, and ultimately achieve their goals more efficiently.
Pricing and Plans
Smartsheet offers flexible pricing and plans to cater to the diverse needs of different organizations. The pricing starts at $14 per month for individual users and varies based on the number of users and additional features required. The exact pricing can be obtained by contacting the Smartsheet sales team or visiting their official website.
With regards to what is included in the pricing, Smartsheet provides a comprehensive set of features that allows users to effectively manage their projects, automate workflows, and collaborate with their teams. This includes features like team collaboration, dashboards and reporting, proofing, account administration, integrations with other software, and much more. The specific features included may vary based on the pricing plan chosen. Alternative Companies
While Smartsheet is a popular choice for enterprise work management, there are alternative companies that offer similar solutions. Some notable competitors in this space include Asana, Wrike, Monday.com, and Trello. These companies provide their own unique features and functionalities, and the choice between them ultimately depends on the specific needs and requirements of the organization.
FAQ about Smartsheet
What is Smartsheet used for?
Smartsheet is used for managing projects, automating workflows, and building solutions at scale within organizations. It provides a centralized platform where teams can collaborate, track progress, and streamline their work processes.
Why choose Smartsheet instead of Excel?
While Excel is a powerful tool for spreadsheet management, Smartsheet offers additional features specifically designed for project management and collaboration. It provides customizable templates, automated workflows, and real-time visibility into project progress, making it more suitable for complex project management needs.
Is Smartsheet part of Office 365?
No, Smartsheet is not a part of Office 365. However, it integrates seamlessly with popular productivity tools like Microsoft Office and Google Workspace, allowing users to leverage their existing software ecosystem while benefiting from Smartsheet's project management capabilities. Is Smartsheet free?
While there is a free trial available, Smartsheet is not entirely free. It offers different pricing plans based on the needs of the organization, which provide access to a range of features and functionalities to enhance project management and collaboration.
Overall, Smartsheet is a versatile platform that enables organizations to improve their project management processes, automate workflows, and collaborate effectively. With its user-friendly interface and comprehensive set of features, Smartsheet is a valuable tool for organizations of all sizes and industries.