website: http://drutas.com/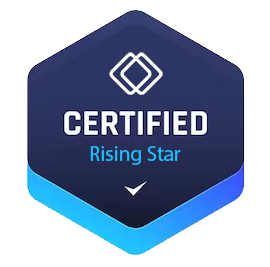 Drutas: Simplified Work Management for Effective Project and Task Management
Drutas is a task management system designed to streamline work processes and enhance collaboration within teams. With its user-friendly interface and robust features, Drutas helps businesses manage projects and tasks more efficiently. Whether you are a small startup or a large organization, Drutas offers a simplified approach to work management, ensuring that tasks remain organized, deadlines are met, and team members are aligned.
Using Drutas, you can easily track and simplify complex projects. The task management features allow you to assign tasks, set priorities, and monitor progress in real time. You can bring teams together over one shared platform, allocating resources and updating changes seamlessly. Drutas also offers automation using workflows, enabling you to automate repetitive or multi-step tasks in organizational processes, saving you valuable time and effort. The platform provides a range of features to enhance project management. Dashboards and charts offer clear, visual representations of project status, allowing you to stay on track with ease. Reminders and recurring tasks ensure that important deadlines are not missed, improving team productivity. Advanced search options enable you to locate specific tasks quickly. Additionally, timesheets help calculate the time taken for each task across all projects and resources.
Pricing
Drutas offers flexible pricing plans tailored to meet the needs of different businesses. The pricing varies based on the number of users and the level of features required. For detailed pricing information, it is recommended to visit the official Drutas website. Frequently Asked Questions
1. Can Drutas be used by individuals or is it only suitable for teams?
Drutas is designed to cater to both individuals and teams. Whether you are working solo or collaborating with a group, Drutas provides the necessary tools to manage tasks effectively.
2. Is Drutas suitable for all types of businesses?
Absolutely! Drutas caters to businesses of all sizes and industries. Whether you are in software development, marketing, or any other field, Drutas can be customized to fit your specific requirements.
3. Is there a mobile app available for Drutas?
Yes, Drutas offers a mobile app for both iOS and Android devices. This allows you to stay connected and manage your tasks on the go.
4. Can I integrate Drutas with other tools and platforms?
Drutas provides integration capabilities with popular tools and platforms, such as Jira, Trello, and Slack. This allows for seamless collaboration and synchronization of tasks across multiple applications.
5. Does Drutas offer customer support?
Absolutely! Drutas provides dedicated customer support to assist users with any queries or technical issues they may encounter. You can reach out to the support team via email or through the online support portal.
Overall, Drutas offers a comprehensive solution for businesses looking to streamline their work management processes. With its user-friendly interface, powerful features, and competitive pricing, Drutas stands out as a reliable choice for effective project and task management.