website: https://eylean.com/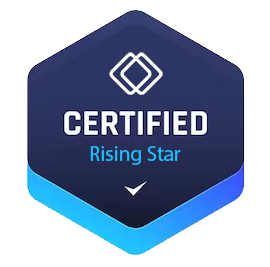 Overview of Eylean Board: Visual Kanban Task Management for Agile Teams
Eylean Board is a powerful project management software that specializes in visual Kanban task management for agile teams. With its intuitive interface and comprehensive features, Eylean Board helps streamline workflow, optimize team efficiency, and enhance communication within organizations. Whether you're working on small or large-scale projects, Eylean Board provides the tools you need to stay organized, prioritize tasks, and collaborate effectively.
Eylean Board offers a range of features that make it stand out among other project management tools. Its 2D Kanban boards with rows, swim-lanes, and column groups provide a visual representation of project tasks, allowing teams to easily track progress and stay on top of project deadlines. The software is highly flexible, accommodating popular process templates such as Kanban, Scrum, SaFe, and more. This adaptability makes it suitable for teams across different industries and methodologies. In addition to its visual capabilities, Eylean Board also offers time tracking functionality, enabling teams to monitor and analyze their workflow efficiency. The software supports seamless collaboration, providing a "sticky notes" interface that keeps everyone updated on the latest developments. Eylean Board also integrates with popular desktop office tools, making it easy to share information and files across platforms.
With Eylean Board, teams can save up to 40 hours per week on collaboration, allowing them to focus more on actual work and less on planning. The software's user-friendly interface and powerful functionalities have garnered the trust of companies worldwide, including ITW Global Fasteners, Festool, and seele.
Pricing
Eylean Board offers flexible pricing options to suit the needs of different organizations:
Free Team Trial: Eylean Board offers a free trial for teams to experience its features and benefits.
Custom Pricing: For more advanced or specific requirements, Eylean Board provides custom pricing options. Contact the Eylean Board team for a personalized quote.
Further pricing details and plans can be found on the Eylean Board website. Alternative Companies
If you're exploring alternatives to Eylean Board, you may consider the following project management software:
Trello: While Trello is not specifically designed for Kanban, it incorporates Kanban-style boards into its project management system. It offers a user-friendly interface and is suitable for teams practicing both Scrum and Kanban methodologies.
Monday.com: Monday.com is a robust project management tool that allows teams to manage tasks, track progress, and collaborate effectively. It offers a variety of visualizations and features that cater to different methodologies and team structures.
Asana: Asana is a versatile project management tool that supports Kanban boards and various project management methodologies. It offers a wide range of integrations and features that enhance team collaboration and productivity. FAQs about Eylean Board
What is a Kanban board used for?
A Kanban board is a visual project management tool that helps teams organize, track, and manage their workflow. It provides a clear overview of tasks, their status, and progress, allowing teams to prioritize, collaborate, and complete work efficiently.
How do I create a Kanban board?
To create a Kanban board, you can use project management software like Eylean Board. The software offers pre-designed templates for Kanban boards, or you can customize and create your own. Simply add columns for different project stages, assign tasks, and move them across the board as they progress. This visual representation helps teams stay organized and focused.
Is Trello a Scrum or Kanban?
Trello is a project management tool that can accommodate both Scrum and Kanban methodologies. While Trello is not specifically built for either methodology, it offers Kanban-style boards that can be customized to fit Scrum or Kanban workflows. Teams can create lists for different stages of the project and move cards (tasks) across those lists as they progress.
Is the Scrum team using the Kanban board to make work?
Yes, Scrum teams can use Kanban boards to manage and visualize their work. Kanban boards provide transparency, allowing Scrum teams to track progress, identify bottlenecks, and prioritize tasks. The board helps the team understand the flow of work and promotes collaboration and efficiency.