website: https://www.teamretro.com/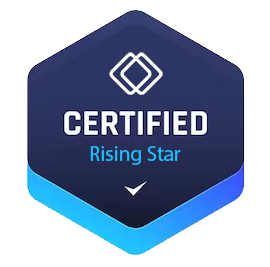 Overview of TeamRetro
TeamRetro is an online retrospective and team health check tool designed to make retrospectives and team collaboration easier, more effective, and more engaging. With TeamRetro, teams can conduct retrospectives whether they are in-person or remote, allowing for seamless collaboration regardless of location.
The tool's intuitive design saves time and promotes meaningful conversations, with a focus on actionable outcomes. Users can choose from professionally designed retrospective templates or create their own, making it easy to get started and customize the process to fit their team's unique needs.
In addition to retrospectives, TeamRetro also offers team health checks, allowing teams to capture key health dimensions and understand what motivates them. Users can utilize industry models or create their own, gaining insights into team mood and happiness. One of the standout features of TeamRetro is its data-driven insights. The tool captures data across retrospectives and health checks, allowing teams to explore team sentiment, track action items, and measure return on time investment. Key metrics and trends can be analyzed to help teams make continuous improvements and become even more effective.
TeamRetro has gained popularity among thousands of teams from various industries, including Fortune 500 companies, banks, government organizations, and innovative startups. Its user-friendly interface and robust features have made it a go-to tool for teams looking to enhance their collaboration and achieve better meeting value.
Pricing
TeamRetro offers both a free plan and paid plans for different needs. The free plan allows teams to get started with basic features and a limited number of participants. Paid plans start at $12 per month, which includes additional features such as unlimited participants, data-driven insights, and advanced customization options. For more detailed pricing information, interested users can visit the TeamRetro pricing page on their website. Frequently Asked Questions (FAQ) about TeamRetro
Q: What is a team retro?
A: A team retro, short for retrospective, is a structured meeting where a team reflects on their recent activities, identifies areas of improvement, and takes actionable steps to enhance their future performance. It is a crucial practice in agile methodologies, promoting continuous improvement and collaboration within a team.
Q: Is TeamRetro free?
A: TeamRetro offers a free plan that allows teams to get started with basic features. However, for additional features and advanced functionality, paid plans are available at affordable pricing options.
Q: What is a team retrospective in agile?
A: In the context of agile methodologies, a team retrospective is a recurring meeting where team members reflect on their recent work, discuss what went well and what could be improved, and identify actionable steps to enhance future sprints or iterations. It is a key practice for fostering continuous improvement and team collaboration.
Q: Is there a retrospective tool without login?
A: While most retrospective tools, including TeamRetro, require users to create an account or login to access the features and collaborate with their team, there may be alternative tools available that offer anonymous participation without the need for individual logins. It is recommended to explore different options and choose the tool that best fits your team's preferences and requirements.