website: https://www.productboard.com/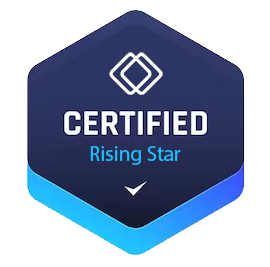 About Productboard
Productboard is a leading product management platform designed to help companies organize and prioritize their product development efforts. It provides a comprehensive and intuitive solution for product teams to capture, manage, and communicate customer feedback, prioritize feature requests, and plan the product roadmap.
With Productboard, companies can centralize customer insights, monitor market trends, and align their product strategy with customer needs. This enables teams to make data-driven decisions and deliver products that meet customer expectations.
Productboard is widely used by product managers, product owners, and cross-functional teams in various industries to streamline their product management processes, improve collaboration, and accelerate time to market. Pricing
Productboard offers flexible pricing plans to cater to the needs of different businesses. The prices are as follows:
Essentials: $20 per editor/month
Pro: $40 per editor/month
Enterprise: Custom pricing
The Essential plan includes basic product management features, while the Pro plan offers advanced capabilities such as integrations with other tools and enhanced collaboration options. The Enterprise plan provides added customization, security, and support for large organizations. It is best to visit the Productboard website for the latest pricing details and plan comparisons.
Alternatives to Productboard
While Productboard is a popular choice for product management, there are several alternative platforms available that cater to similar needs. Some notable alternatives to consider include:
Aha!
Asana
Jira Software
Trello
Wrike
Each of these platforms offers its own unique features, strengths, and pricing options. It's important to evaluate the specific requirements of your organization and compare them with the offerings of these alternatives to make an informed decision. Frequently Asked Questions (FAQ)
What is Productboard used for?
Productboard is used to manage the entire product management lifecycle, from capturing and prioritizing customer feedback, to roadmap planning, feature prioritization, and collaboration among cross-functional teams. It helps product teams ensure that their products meet market demand and customer expectations.
How does Productboard work?
Productboard provides a centralized platform where product teams can collect and analyze customer feedback, create and manage product backlogs, prioritize features, and plan product roadmaps. It integrates with various customer feedback channels and collaboration tools, allowing teams to streamline their product management workflow and collaborate effectively.
Who is the CEO of Productboard?
The CEO of Productboard is Hubert Palan.
What are the advantages of Productboard?
Some advantages of using Productboard include:
Efficient and organized product management processes
Improved collaboration among cross-functional teams
Data-driven decision-making based on customer insights
Effective roadmap planning and feature prioritization
Integration with popular collaboration and project management tools
Flexible pricing plans to suit different business needs
These advantages make Productboard a valuable tool for product teams looking to streamline their processes and deliver successful products.