website: https://www.proggio.com/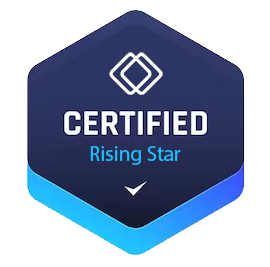 Proggio: The #1 Project Portfolio Management Solution
Proggio is the leading Project Portfolio Management (PPM) solution that revolutionizes the way businesses manage and execute their projects. With Proggio, companies can effortlessly adapt to changing needs and navigate potential risks, ensuring projects and revenue run smoothly.
Proggio stands out as an adaptive PPM solution that caters to the evolving requirements and uncertainties businesses face throughout project lifecycles. Whether handling a few projects or hundreds of them, Proggio simplifies project management by consolidating all projects into a single solution, offering a comprehensive view for ultimate clarity and visibility.
Proggio benefits stakeholders at every level, from executive management to project managers and task owners. Its key features include Portfolio Management, Project Management, Task Management, Risk Management, and more. These features help businesses align their portfolio with strategic goals, effectively track and monitor multiple projects, focus on essential workstreams, and calculate and manage project risks. Proggio Pricing
Proggio offers flexible pricing plans to cater to the diverse needs of organizations. The pricing options include:
Starter Plan: $20 per user per month
Team Plan: $30 per user per month
Enterprise Plan: Custom pricing for larger organizations
The Starter Plan is ideal for small businesses or teams getting started with project portfolio management. It includes access to core features such as Portfolio Management, Project Management, Task Management, and Dynamic Views.
The Team Plan provides additional features and collaboration tools, making it suitable for medium-sized teams looking to enhance their project management capabilities and team collaboration.
For larger enterprises, Proggio offers custom pricing for the Enterprise Plan, providing tailored solutions and support to meet the unique needs and scale of their projects. Alternative Companies
While Proggio is a leading PPM solution, there are other alternatives available in the market. Some popular alternatives to Proggio include:
Asana: A versatile project management tool suitable for teams of all sizes.
Monday.com: A visual project management platform that focuses on team collaboration.
Wrike: A comprehensive project management software with multiple features and integrations.
Microsoft Project: A well-established project management solution ideal for large enterprises.
FAQ about Proggio
Q: What is portfolio management in project management?
A: Portfolio management in project management refers to the strategic and centralized management of multiple projects within an organization. It involves aligning project portfolios with the organization's strategic goals, assessing risks and resource allocation, prioritizing projects based on their value and potential impact, and effectively monitoring and controlling project performance.
Portfolio management enables businesses to make informed decisions about project investments, optimize resource allocation, and ensure that projects are aligned with overall business objectives.
Wrap Up:
In conclusion, Proggio is the go-to Project Portfolio Management solution that allows businesses to adapt, streamline, and succeed in managing their projects. With its array of features and intuitive interface, Proggio makes it easier than ever to align portfolios with strategic goals, monitor project progress, and efficiently collaborate across teams. The pricing plans cater to various organizational needs, ensuring every business can find a suitable option. While Proggio shines as a PPM solution, alternative companies like Asana, Monday.com, Wrike, and Microsoft Project provide different perspectives and functionalities for project management. With Proggio, businesses can propel the future of their organizations forward and achieve optimal project success.