website: https://www.planview.com/products-solutions/products/projectplace/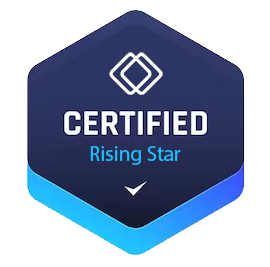 About Planview ProjectPlace
Planview ProjectPlace is a collaborative work management software that provides a comprehensive solution for teams to plan, organize, and execute their work efficiently. By combining online team collaboration tools with powerful work management capabilities, ProjectPlace enables teams to manage group projects and complete daily tasks seamlessly.
With Planview ProjectPlace, teams within and outside of organizations can work together effectively, track progress in real-time, and achieve their goals. The software offers a range of features to help teams set goals, plan projects, assign tasks, and visualize progress. From classic Gantt charts to Kanban boards and document collaboration, ProjectPlace has everything teams need to stay organized and productive. Pricing
Planview ProjectPlace offers flexible pricing plans to suit different team sizes and requirements. The pricing starts at $10 per user per month for the Team plan, which includes essential collaborative work management features. For more advanced functionality and additional customization options, the Enterprise plan is available at $16 per user per month. The Enterprise plan also offers integrations with other Planview solutions for seamless workflow management.
Both plans come with a free 30-day trial period, allowing teams to experience the full capabilities of Planview ProjectPlace before making a commitment. Alternative Companies
While Planview ProjectPlace is an excellent collaborative work management software, there are several alternative companies that offer similar solutions for team collaboration and project management. Some notable alternatives to consider include:
Asana
Trello
Monday.com
Wrike
Basecamp
Each of these companies has its own unique features and pricing plans, so it's worth exploring them to find the best fit for your team's specific needs.
Frequently Asked Questions (FAQ)
What is Planview used for?
Planview is used for collaborative work management, enabling teams to plan, organize, and execute their projects efficiently. It provides tools for task management, document collaboration, and progress tracking.
Is Planview good for project management?
Yes, Planview ProjectPlace is an excellent tool for project management. With features like Gantt charts, Kanban boards, and task planning, teams can effectively manage their projects and ensure timely delivery of tasks.
What is Planview AgilePlace?
Planview AgilePlace is an Agile planning tool offered by Planview. It helps teams embrace Agile methodologies and provides a platform for Agile planning, collaboration, and execution.
What did Planview used to be called?
Planview was formerly known as Innotas® before rebranding to its current name.