website: https://todo.vu/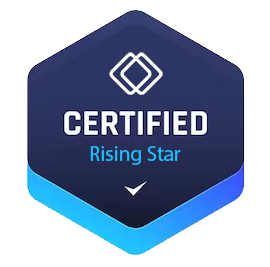 Overview of todo.vu
todo.vu is a task management, time tracking, and time billing tool designed for freelancers, consultants, and teams. It offers a comprehensive solution for managing all your work in one place, including traditional project work, in-house tasks, and personal tasks.
Unlike traditional project management systems, todo.vu recognizes the importance of all tasks that impact your daily productivity. Whether you're a freelancer, contractor, small agency, or consultant, todo.vu is the right tool for you.
With todo.vu, you can easily manage your team, even when they're working remotely. The user-friendly interface helps you stay focused on your work and improves efficiency by providing more focused communication, real-time updates, and detailed record-keeping. Pricing
todo.vu offers different pricing plans to cater to freelancers, solo users, and teams. Here are the pricing options:
Freelancers: todo.vu offers a free plan for freelancers with basic features such as task management, time tracking, reports, and billing. This plan includes 1GB of storage and can be used by one staff user.
Solo Free: For solo users, todo.vu offers a free plan that includes simple CRM, task management, time tracking, reports, billing, and 1GB of storage per user. This plan does not require a credit card.
Business: The Business plan is designed for teams and costs $9 per user per month. It includes simple CRM, task management, time tracking, reports, billing, 2GB of storage per user, priority support, and unlimited staff users.
All workspaces start with a 14-day trial period, giving you full access to all features and unlimited users. After the trial, any credit earned during the trial can be used to reduce the cost of your subscription, or you can continue using the Free Solo plan forever. Alternative Companies
If you're looking for alternative task management and time tracking tools, here are a few companies you can consider:
Asana
Trello
Monday.com
ClickUp
Basecamp
These companies offer similar functionality, but it's important to compare their features, pricing, and user reviews to find the best fit for your needs.
Frequently Asked Questions
Q: Is todo.vu suitable for freelancers?
A: Yes, todo.vu is designed specifically for freelancers and offers a free plan tailored to their needs. It includes task management, time tracking, reports, billing, and 1GB of storage.
Q: Can I track time directly on tasks?
A: Yes, todo.vu allows you to track time directly on your tasks using simple and intuitive visual tools. This feature helps you keep accurate records of how much time you spend on each task. Q: Can I synchronize task due dates with my calendar?
A: Absolutely! todo.vu has a calendar sync feature that allows you to synchronize your task due dates with any iCal compatible calendar, such as Google and Office365 Calendars.
Q: Can I email tasks into todo.vu?
A: Yes, each workspace in todo.vu has its own email address. You and your clients can email tasks directly into the platform, and attachments are included. You can also set up rules for assigning tasks from email.
Q: Does todo.vu offer mobile apps?
A: Yes, todo.vu has native mobile apps for both iOS and Android. You can access your tasks and track time from anywhere using these mobile apps.
Q: Can I integrate todo.vu with Google Sheets?
A: Yes, todo.vu allows you to export your task time data to CSV files or directly into Google Sheets for further analysis or archival purposes.
Q: Can I restrict access to specific clients or tasks?
A: Yes, todo.vu offers access control features that allow you to invite clients to see only the work associated with their business. You can also restrict contract staff to specific clients, and make any tasks private if needed.
These are just a few examples of the features and benefits todo.vu offers. To learn more about the platform and its capabilities, you can visit their website and explore their resources.