website: https://stormboard.com/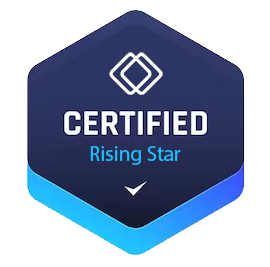 Introduction to Stormboard: The Data-First Collaboration & Digital Whiteboard
Stormboard is a cutting-edge data-first collaborative workflow platform that revolutionizes the way teams work together. It serves as a digital whiteboard where unstructured interactions are transformed into data-rich collaborative workspaces. With its innovative features and robust capabilities, Stormboard empowers organizations to make data-backed decisions, accelerate digital transformation, and drive business growth.
Designed to be the future of business collaboration, planning, problem-solving, and brainstorming, Stormboard offers a range of powerful tools and functionalities. Whether you are an agile team, a hybrid team, or focused on digital transformation, Stormboard provides solutions tailored to meet your specific needs. What is Stormboard used for?
Stormboard is primarily used as a data-first collaborative platform that enables teams to work together more effectively and efficiently. It serves as a digital workspace where teams can brainstorm, plan projects, solve problems, and collaborate on various tasks. By capturing and organizing data in real-time, Stormboard helps teams make informed decisions, streamline workflows, and enhance productivity.
Is Stormboard free?
Stormboard offers both free and paid plans, giving users the flexibility to choose a pricing option that suits their needs. The free plan provides limited features and capabilities, while the paid plans offer additional functionalities and benefits. The pricing details of Stormboard's paid plans can be found on their official website.
Pricing Information for Stormboard
Stormboard offers a range of pricing plans designed to cater to the diverse needs of teams and organizations. The exact pricing details may vary depending on the specific plan and features selected. To get the most up-to-date pricing information, it is best to visit the Stormboard website or contact their sales team directly.
Stormboard's pricing plans typically include features such as:
Data-first collaborative workspaces
Smart templates
Reports and exports
Workflow integrations
Enterprise-grade security
Expert support
By subscribing to a Stormboard plan, teams gain access to a comprehensive set of tools and functionalities that enhance collaboration, streamline workflows, and drive business success. Alternative Companies to Stormboard
While Stormboard is a leading player in the data-first collaboration space, there are also other notable companies that offer similar solutions. Some alternative companies to consider include:
Trello: A popular project management tool that allows teams to organize and collaborate on tasks.
Miro: A digital whiteboarding platform that enables teams to ideate, collaborate, and visualize their work.
Mural: A collaborative online whiteboard that facilitates creative thinking and teamwork.
InVision: An all-in-one design collaboration platform that helps teams create, iterate, and share their designs.
Each of these companies brings unique features and strengths to the table. It is essential to explore and evaluate these alternatives to determine which solution best aligns with your team's needs and goals.
Frequently Asked Questions about Stormboard
Q: What sets Stormboard apart from other collaboration tools?
A: Stormboard's data-first approach and focus on transforming unstructured human interactions into information-rich collaborative workspaces make it stand out from other collaboration tools. Its integration options, leading-edge whiteboard capabilities, and efficiency gains contribute to a unique collaborative experience.
Q: How can Stormboard help improve team productivity?
A: Stormboard enhances team productivity by providing a centralized platform for collaboration, streamlining workflows, and promoting data-backed decision-making. Its interactive features, visual focus, and integration capabilities aid in eliminating inefficiencies and improving overall productivity. Q: Is Stormboard suitable for remote teams?
A: Yes, Stormboard is designed to support remote teams and enable seamless collaboration. Its digital whiteboard capabilities, real-time data processing, and flexible access options make it ideal for teams working from different locations.
Q: Can Stormboard integrate with other tools and applications?
A: Absolutely! Stormboard offers a wide range of integrations with popular tools and platforms, allowing teams to centralize their work and enhance productivity. Some of the integration options include Jira, Azure DevOps, Rally, Microsoft, and Google.
Q: How can I get started with Stormboard?
A: To get started with Stormboard, you can sign up for a free account on their website or explore their paid pricing plans for additional features and benefits. Additionally, booking a demo with their expert team can help you understand how Stormboard can specifically address the collaboration challenges your business is facing.
Stormboard is more than just a digital whiteboard; it is a comprehensive collaboration platform that empowers teams to work better together, make data-driven decisions, and achieve greater success. With its innovative features and flexible pricing options, Stormboard is a valuable tool for teams across industries.