website: https://rindle.com/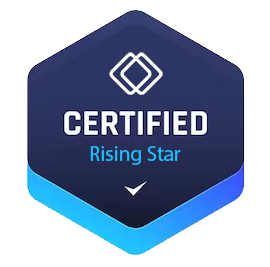 Overview of Rindle
Rindle is a process management and business process automation software that aims to help teams streamline their workflows and improve efficiency. With Rindle, you can track and manage various processes across different teams and departments, allowing more time for creativity and productivity.
Whether you're an agency, marketing team, professional service provider, or product team, Rindle offers solutions to meet your specific needs. From customer onboarding to project management, department requests to sales prospecting, Rindle provides a flexible platform to automate your custom workflows. Rindle differentiates itself from traditional project management tools like Trello, Monday, and Asana by offering a fully customizable platform that molds to your business, instead of forcing you to conform to predefined processes. The platform also includes intelligent workflow automation, allowing you to save time by automating repetitive tasks. Collaboration is made easy with the ability for tasks to live in multiple workflows simultaneously, reducing confusion and repetitive communication.
Pricing Information
Rindle offers different pricing plans to cater to your business needs. The pricing starts at $9 per month, which includes the following features:
Basic Automations(Board Only)
Mirrors
Custom Fields
Repeating Tasks
Integrations
For more detailed pricing information and to see how Rindle can fit your team's requirements, you can visit their Pricing page. Alternative Companies
If Rindle doesn't meet your specific requirements, there are alternative companies in the market that offer similar services. Some notable alternatives to Rindle include:
Trello: A popular project management tool known for its ease of use and visual approach to organizing tasks.
Monday: Another project management tool that focuses on visualizing workflows and improving team collaboration.
Asana: A versatile project management software that provides various features, including task management, team collaboration, and project tracking.
Each of these alternatives has its own strengths and weaknesses, so it's recommended to evaluate them based on your team's specific needs and preferences.
FAQs about Rindle
What does Rindle mean?
The term "Rindle" doesn't have a specific meaning. It is a unique name chosen by the company to represent their brand and their goal of helping teams streamline their workflows.
Is Rindle suitable for remote teams?
Yes, Rindle is designed to help remote teams manage their workflows effectively. It provides better visibility on processes, tasks, and projects, ensuring remote teams can collaborate efficiently regardless of their physical location.
Can Rindle integrate with other tools?
Yes, Rindle offers integrations with popular third-party tools like Slack, allowing you to seamlessly connect your workflows and automate tasks across different platforms. This integration capability enhances collaboration and streamlines the overall workflow management process.
Is there a free trial available?
While specific details may vary, Rindle generally offers a free trial period for new users to explore and evaluate the platform. You can check their website to see if they are currently offering a free trial and the trial duration.
Do I need coding knowledge to use Rindle?
No, Rindle is a no-code workflow automation and BPM platform. This means you don't need any coding knowledge to utilize its features and create custom workflows to fit your business requirements. Rindle provides a user-friendly interface that allows you to build and automate your processes without writing a single line of code.