website: https://www.broadcom.com/products/software/value-stream-management/rally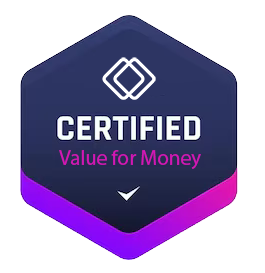 Rally® Software: Agile Central for Enterprise Agility at Scale
Rally Software, now known as Agile Central and owned by Broadcom, is a purpose-built software solution designed to enable enterprise agility at scale. It provides organizations with the tools and capabilities to effectively manage and streamline their Agile development processes.
Agile Central is used by teams and organizations of all sizes to plan, track, and execute Agile projects, ensuring efficient collaboration, transparency, and alignment across the entire development lifecycle.
Agile Central excels in providing businesses with predictability and adaptability. By having a single source of truth, both at a macro and micro level, teams can make informed decisions, stay engaged, and achieve high levels of productivity. With data-driven insights, leadership can confidently pivot and speak about the company's future trajectory. Pricing and Features
Agile Central offers a range of pricing plans to suit various business needs. The exact cost of the software depends on factors such as the number of users, additional features required, and the length of the subscription. To get detailed pricing information, it is recommended to contact Agile Central directly.
The pricing typically includes access to the Agile Central platform, customer support, and regular updates and improvements. The software provides features and functionalities such as:
Measure flow for continuous improvement with Agile metrics
Understand capacity based on real data with Capacity Forecast metrics
Align work for better decision-making, clarity, and focus using Objectives and Key Results (OKRs)
Connect work to meaningful outcomes and drive an outcomes-oriented culture
Comprehensive roll-ups of progress, dependencies, and plan health with Capacity Planning
Visibility into bottlenecks with cumulative flow diagrams
Custom dashboards to monitor essential metrics and make real-time adjustments
Contributing to Value Stream Management with insights for optimizing flow and business outcomes Alternative Companies
While Agile Central is a powerful tool for enterprise agility, there are a few alternative companies in the market that offer similar functionality and features:
Atlassian Jira: Jira is a popular project management tool that also offers Agile project management capabilities. It provides teams with the ability to plan, track, and release software using Agile methodologies.
VersionOne: VersionOne is a comprehensive Agile project management and software development platform. It helps organizations align their Agile initiatives, track progress, and improve collaboration.
Microsoft Azure DevOps: Azure DevOps is an end-to-end Agile development toolset that enables teams to plan, develop, test, and deliver software efficiently. It integrates well with Microsoft's ecosystem of products and services. FAQs
What is Agile Central?
Agile Central, formerly known as Rally Software, is a purpose-built software solution aimed at enabling enterprise agility at scale. It helps organizations plan, track, and execute Agile projects, fostering collaboration, transparency, and alignment throughout the development process.
Which is better, Jira or Rally?
The choice between Jira and Rally depends on specific business requirements and preferences. Both tools provide powerful Agile project management capabilities. Jira is widely used and highly customizable, with a vast ecosystem of plugins and integrations. On the other hand, Rally (Agile Central) offers a user-friendly interface and focuses on scalability and enterprise agility.
What is the role of the Rally tool in Agile?
The Rally tool, now known as Agile Central, plays a key role in enabling Agile methodologies within an organization. It provides teams and leaders with the necessary tools to plan, track, and execute Agile projects effectively. The tool facilitates collaboration, transparency, and adaptability, allowing teams to deliver value in a predictable and efficient manner.
Who owns Rally Software?
Rally Software, also known as Agile Central, is currently owned by Broadcom. Broadcom is a leading global technology company specializing in semiconductor and infrastructure software solutions.