website: https://easyretro.io/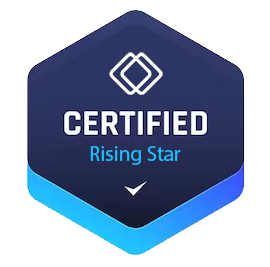 Introducing EasyRetro: Streamline Your Team's Retrospectives
EasyRetro is a powerful tool designed to improve collaboration and efficiency in your team's sprint retrospectives. Formerly known as FunRetro, this innovative platform offers a simple, intuitive, and beautiful solution for conducting retrospectives. With EasyRetro, you can engage your remote team, maintain high morale, and drive continuous improvement within your organization.
What Is a Fun Retrospective?
A fun retrospective is an opportunity for teams to reflect, learn, and improve in a lively and enjoyable environment. It involves asking key questions such as "What worked well?", "What didn't work well?", and "What actionable items can we implement to enhance the situation?". These sessions are not only informative and contribute to functionality and efficiency but also engage the team members.
EasyRetro ensures that your team collaboration opportunities are effortless and enjoyable, maintaining a positive working atmosphere and boosting productivity. What Benefits Will You Get?
EasyRetro offers a variety of benefits to enhance your sprint retrospectives:
Effortlessly run sprint retrospectives with a democratic and collaborative approach.
Utilize the most configurable board available, with the ability to export your data for use in other tools.
Access an easy-to-use dashboard organizing and filtering all your past retrospectives.
Create private or public boards using more than 100 pre-defined templates.
Invite unlimited team members to join and collaborate on your boards.
Customize your boards based on your specific needs.
Add comments and vote on cards.
Sort cards by dates, votes, etc.
Benefit from simple drag and drop functionality.
Export boards in multiple formats.
Run surveys during retrospectives.
Enrich your workflow with integrations such as Slack, Confluence, Jira, Microsoft Teams, and Trello.
With EasyRetro, you can optimize your team's retrospective experience and facilitate continuous improvement.