website: https://www.zenhub.com/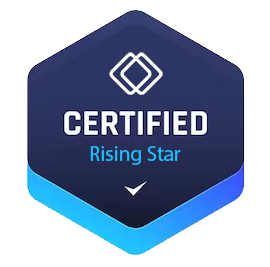 A Comprehensive Overview of ZenHub: Productivity Management for Software Teams
If you're looking for a productivity management tool designed specifically for software teams, look no further than ZenHub. This powerful platform is tailored to streamline agile project management and enhance collaboration, helping software teams of all sizes and complexities achieve maximum efficiency in their development processes.
ZenHub offers a wide range of features and functionalities that enable teams to stay aligned, save time, and work cohesively towards project success. From sprint planning and automated workflows to insightful reports and roadmap visualization, ZenHub aims to optimize software development workflows and drive productivity. One of the notable features of ZenHub is its deep integration with GitHub, the popular code hosting platform. ZenHub allows developers to stay in their familiar GitHub environment, reducing context-switching and ensuring that projects stay up-to-date and accurate across both tools. With ZenHub, software teams can seamlessly manage and track projects without leaving the GitHub ecosystem.
Agile processes are made simple with ZenHub. The platform's automated approach to sprints and estimation streamlines the agile workflow, minimizing onboarding time and reducing the need for excessive busywork and meetings. This makes it easier for teams to stay on track and achieve their project goals in a timely manner.
Beyond catering to developers, ZenHub also facilitates cross-team collaboration. It enables technical and non-technical team members to visualize project progress and identify blockers in a single, unified place. This helps foster better collaboration, transparency, and alignment across the entire organization. Pricing Information
While the exact pricing of ZenHub may vary based on factors such as team size and requirements, the platform generally offers a free trial and multiple paid subscription plans to cater to different needs and budgets.
To get the most accurate and up-to-date pricing information tailored to your specific requirements, it's recommended to visit ZenHub's official website and explore their pricing page. There, you'll find detailed information about each plan's pricing structure and the features included in each tier.
Typically, ZenHub's paid subscription plans offer advanced features such as enhanced analytics, priority support, and integration capabilities. The pricing is designed to be competitive, aligning with the value and benefits that ZenHub brings to software teams.
Alternative Companies Similar to ZenHub
While ZenHub is a highly regarded productivity management tool for software teams, it's always worth exploring alternative options to find the best fit for your specific needs. Here are a few companies that offer similar functionality:
1. GitHub Projects: GitHub's built-in project management capabilities provide a basic level of task and issue tracking. However, it might not offer the same comprehensive features and automation found in ZenHub.
2. Jira: Atlassian's Jira is a popular project management tool used by many software teams. It offers robust agile features and extensive customization options, making it suitable for larger teams with complex requirements.
3. Trello: Trello provides a flexible and visual approach to project management, offering easy-to-use boards and cards. While it may not have the same depth of features as ZenHub, it can be a great option for smaller teams or those seeking a simpler solution.
Each of these alternative companies has its own strengths and focuses. It's recommended to evaluate your team's specific needs and compare the features, pricing, and integrations provided by each platform before making a decision.
Frequently Asked Questions (FAQs) about ZenHub
What is ZenHub used for?
ZenHub is a productivity management tool designed specifically for software teams. It helps streamline agile project management, facilitates collaboration, and enhances productivity by integrating directly with GitHub.
Is ZenHub no longer free?
While ZenHub does offer a free trial, it is generally a paid subscription-based platform. The exact pricing details can be obtained from ZenHub's official website, where they provide information about their pricing plans.
Is ZenHub the same as GitHub?
No, ZenHub is not the same as GitHub. However, ZenHub integrates seamlessly with GitHub to provide an enhanced project management experience within the GitHub ecosystem. It extends GitHub's functionality with additional features tailored for agile project management.
Is ZenHub safe?
Yes, ZenHub takes security seriously. The platform adheres to industry-standard security practices to protect user data and ensure the privacy of sensitive information. They have safeguards in place to safeguard against unauthorized access and data breaches.
Keep in mind that it's always advisable to review ZenHub's privacy policy and terms of service for complete information about the platform's security measures.
Overall, ZenHub is a top choice for software teams seeking to optimize their productivity, streamline agile processes, and enhance collaboration. Its integration with GitHub ensures a seamless workflow, while its wide range of features caters to the needs of different roles within a software development team. With ZenHub, teams can save time, stay aligned, and accelerate their software development projects.