website: https://www.teleretro.com/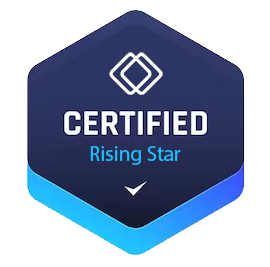 TeleRetro: The Best Online Retrospective Tool for Remote Teams
Are you tired of the traditional and inefficient ways of conducting retrospectives for your remote team? Look no further, because TeleRetro might be the solution you've been searching for. TeleRetro is a powerful online retrospective tool designed specifically for agile teams working remotely. With its smart, simple, and fun features, TeleRetro empowers agile teams worldwide to achieve their full potential.
What is TeleRetro and What is it Used for?
TeleRetro helps remote teams conduct retrospectives in an effective and collaborative manner. Retrospectives are an essential part of the agile methodology, allowing teams to reflect on their past performance, identify areas for improvement, and make adjustments for future success. TeleRetro provides a digital platform where team members can share their thoughts, provide feedback, and work together to drive positive change. Whether your team is scattered across different time zones or working from various locations, TeleRetro allows everyone to participate in retrospectives seamlessly and conveniently. It's an innovative solution that brings agile teams together, fostering better communication and collaboration, ultimately leading to increased team performance and productivity.
What TeleRetro is Good at
TeleRetro stands out among other retrospective tools due to its outstanding features:
Pulse Surveys: Keep your team engaged with pulse surveys, enabling quick feedback collection.
Icebreakers: Start your retrospectives off on the right foot with fun and interactive icebreakers.
Unlimited Retro Formats: Choose from a wide range of retro formats that suit your team's specific needs and goals.
Privacy Options: Customize the visibility of your retrospectives to create public or invite-only sessions.
Integrations: TeleRetro seamlessly integrates with over 2000 tools, ensuring streamlined workflow and tracking of retro actions.
With TeleRetro, conducting retrospectives becomes a breeze. Its user-friendly interface and comprehensive feature set make it the go-to tool for remote agile teams. TeleRetro Pricing
TeleRetro offers flexible pricing plans to cater to different team sizes and needs. Here's an overview of their pricing options:
Free Plan: TeleRetro offers a free plan where teams can conduct unlimited retrospectives with up to 5 team members. It includes essential features like collecting feedback, retro formats, pulse surveys, and icebreakers.
Team Plan: The Team Plan starts at $10 per month for teams with up to 10 members. In addition to all the free plan features, it includes advanced features such as integrations and enhanced support.
Enterprise Plan: For larger teams or organizations, TeleRetro offers custom Enterprise plans tailored to specific requirements. Contact their sales team to get a personalized quote.
TeleRetro's pricing is competitive, ensuring that teams of all sizes can enjoy the benefits of efficient retrospectives without breaking the bank.