website: https://www.axosoft.com/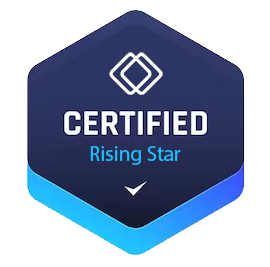 Overview of Axosoft
Axosoft is a Scrum software that is specifically designed for agile teams. It provides a powerful and comprehensive set of tools for software developers, allowing them to easily plan, track, and release their projects with greater efficiency and transparency.
This software is widely used in the industry for its ability to streamline project management processes and enhance collaboration among team members. It offers a range of features and functionalities that enable teams to work effectively and deliver high-quality software products. Axosoft offers two main solutions: Scrum and Bug Tracking, and Help Desk and Wiki. The Scrum and Bug Tracking features of Axosoft enable teams to plan and track their sprints, visualize progress through interactive kanban boards, and analyze essential metrics for better decision-making. On the other hand, the Help Desk and Wiki features allow teams to turn customer emails into support tickets, create custom wiki pages for documentation, and provide a dedicated portal for customer interaction.
With its user-friendly interface, customizable dashboards, and seamless integration with GitKraken (Axosoft's suite of Git tools), Axosoft empowers development teams to work efficiently and effectively throughout the software development lifecycle.
Pricing
Axosoft offers flexible pricing options to cater to the diverse needs of businesses. The cost per month depends on the plan selected:
1. Basic Plan: $20 per user per month. This plan includes the core features of Scrum and Bug Tracking, Help Desk and Wiki, and Git Tools. It is suitable for small teams looking for comprehensive project management and collaboration solutions.
2. Advanced Plan: $50 per user per month. This plan includes all the features of the Basic Plan along with additional advanced functionalities, such as custom dashboards, enhanced reporting, and priority support. It is ideal for larger teams or organizations requiring more advanced project management features.
3. Enterprise Plan: For pricing information, please contact Axosoft directly. This plan is designed to meet the specific requirements of enterprise-level organizations and offers tailored solutions with advanced features, dedicated support, and added security measures. Alternative Companies
While Axosoft is a popular choice for agile project management and Scrum software, there are several alternative companies in the market that offer similar services. Some notable alternatives to Axosoft include:
1. JIRA Software by Atlassian: JIRA Software is a widely used project management tool that offers comprehensive Scrum and agile capabilities, including planning, tracking, and reporting. It integrates well with other Atlassian products, such as Confluence and Bitbucket.
2. Trello: Trello is a user-friendly project management tool that utilizes the kanban board approach. It is known for its simplicity and flexibility, making it a popular choice for teams of all sizes.
3. Monday.com: Monday.com is a visual project management tool that offers customizable workflows and collaboration features. It is suitable for teams looking for a more visual and intuitive project management experience.
4. Asana: Asana is a versatile project management tool that caters to different project management methodologies, including Scrum. It provides features for task management, team collaboration, and project tracking. Frequently Asked Questions (FAQ)
What is Axosoft used for?
Axosoft is primarily used for agile project management, particularly for teams that follow the Scrum methodology. It helps software development teams plan and track their projects, visualize progress, and streamline collaboration and communication.
Who owns Axosoft?
Axosoft is owned by Axosoft, LLC, a software company based in Scottsdale, Arizona.