website: https://twproject.com/twproject-homepage/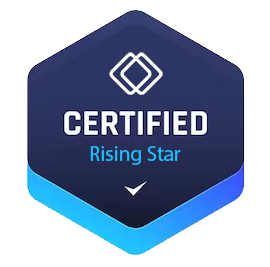 Twproject - Simplifying Project Management and Time Tracking
Twproject is a powerful project management software solution designed to help you streamline and simplify your project management and time tracking needs. Whether you're a small business or a large enterprise, Twproject offers a comprehensive set of features to help you efficiently manage your projects, teams, tasks, and documents.
What is Twproject Used For?
Twproject is an all-in-one project management software that enables you to effectively plan, execute, and monitor your projects. With Twproject, you can easily collaborate with your team members, track project progress, manage resources, control costs, and maintain document organization. It's a flexible solution that can adapt to different project management methodologies, including agile frameworks like Scrum and Kanban. Twproject's key features include:
Project Management: Easily structure and organize your projects using task trees or Gantt charts.
Team Collaboration: Assign tasks and collaborate with your team members, ensuring everyone knows their responsibilities.
Issue Tracking & Agile: Manage issues within the context of your projects, allowing for an agile way of work.
Document Management: Attach and link documents to projects, keeping all relevant information in one place.
Time Tracking: Record time in various ways, adapt to different working habits, and monitor project budgets and costs.
Resource Planning: Control team effort, plan work schedules, and ensure resource availability.
Pricing Information
Twproject offers flexible pricing plans to cater to different business needs. The cost varies depending on whether you choose to install Twproject on your own server or use their cloud-based solution. Here are the pricing options:
On Your Server:
Twproject offers a one-time payment option starting at $890 for the software license with free updates and one year of technical support. Additional annual support and update packages can be purchased separately.
On Cloud:
The cloud-based solution offers subscription plans starting at $20 per user per month. The subscription includes access to all Twproject features, regular updates, and technical support.
Please note that the pricing may vary based on the number of users and additional services required. It is recommended to visit Twproject's official website for the most up-to-date and accurate pricing information. Alternative Companies
If you're considering Twproject as a project management and time tracking solution, here are some alternative companies to explore:
Asana: Asana is a popular project management tool that focuses on team collaboration and task management.
Jira: Jira is an agile project management software widely used for software development teams.
Basecamp: Basecamp is a project management and team communication tool known for its simplicity and user-friendly interface.
Wrike: Wrike is a comprehensive project management platform that offers task management, collaboration, and reporting features.
Each of these alternatives has its own set of features and pricing options, so it's essential to assess your specific requirements before making a decision.
FAQs
Q: Is Twproject suitable for both small businesses and large enterprises?
A: Yes, Twproject is designed to cater to the needs of both small businesses and large enterprises. Its flexible features and scalability make it a suitable choice for various organizations.
Q: Can Twproject accommodate different project management methodologies?
A: Yes, Twproject supports different project management methodologies, including traditional approaches and agile frameworks like Scrum and Kanban.
Q: Can I access Twproject on mobile devices?
A: Yes, Twproject provides a mobile interface that allows you to access your project data using any mobile device without the need to install an app.
Q: Is technical support available for Twproject?
A: Yes, Twproject offers technical support for both the on-server and cloud-based solutions. The support options may vary depending on the chosen pricing plan.
Q: What makes Twproject stand out from other project management software?
A: Twproject stands out with its comprehensive set of features that cover all aspects of project management, including time tracking, team collaboration, issue tracking, and document management. Its flexibility and adaptability make it a powerful tool for project managers and teams.
Q: Is there a free trial available for Twproject?
A: Yes, Twproject offers a free trial option that allows you to test the software and explore its features before making a commitment.
If you have any additional questions or need further assistance, feel free to reach out to Twproject's support team through their website or contact information.