website: https://www.wethod.com/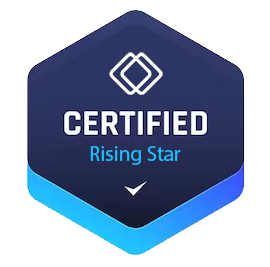 WETHOD: The Smarter Way to Manage Projects
Whether you're running a creative agency, an architecture firm, a consulting company, or a research center, project management is a crucial aspect of your organization. But let's face it, nobody wants to waste time collecting data, putting numbers together, or juggling multiple platforms to extract the information they need.
That's where WETHOD comes in. WETHOD is a comprehensive project management tool designed to simplify, automate, and integrate your project management processes. It was born out of a real necessity – to manage a large portfolio of projects in an agile way and share it with a growing team. With WETHOD, you can focus on what really matters – getting work done efficiently and effectively.
What sets WETHOD apart from other project management tools is its simplicity, reliability, and transparency. It provides you with everything you need in one window, ensuring that all the relevant data is always within sight. From productivity reports to progress tracking and budget management, WETHOD offers timely insights that you can share with your team. Gone are the days of wasting time on waiting for data or dealing with incomplete documents. WETHOD offers real-time updates and ensures that all information is readily available. This means you can make informed decisions and keep your projects on track without any delays.
Another unique aspect of WETHOD is its adaptability to different management models. Whether you prefer a horizontal, vertical, or inverted dodecahedron structure, WETHOD can easily accommodate your needs. It allows for collaborative planning with shared responsibilities or micro-management structures, empowering you to choose a management style that fits your organization.
With WETHOD, you can say goodbye to spreadsheets, cloud folders, and lost documents. It's your all-in-one solution for efficient project management.
WETHOD Pricing: Plans to Fit Your Needs
WETHOD offers flexible pricing plans to suit organizations of all sizes. Here are the pricing options:
- Basic Plan: $15 per month - Pro Plan: $30 per month - Enterprise Plan: Custom pricing
The Basic Plan is perfect for small teams and includes essential project management features. The Pro Plan offers advanced functionality and is ideal for growing businesses. If you have specific requirements or need additional support, the Enterprise Plan can be customized to meet your needs.
All plans include unlimited projects, real-time collaboration, reporting and analytics tools, budget management, and customer support. WETHOD also offers a free trial, so you can try out the features and see how it fits your organization before committing to a paid plan. Alternative Project Management Tools
If you're considering alternatives to WETHOD, here are a few popular options to explore:
- Trello: A visual collaboration tool that organizes your projects into boards. - Asana: A flexible project management tool that helps teams track their work. - Monday.com: A team management platform that simplifies project planning and tracking. - Basecamp: A project management and team communication tool that promotes collaboration.
Each of these tools has its own unique features and strengths, so it's worth exploring them to find the best fit for your organization.
FAQs about WETHOD
1. What industries can benefit from using WETHOD?
WETHOD is designed to cater to various industries, including creative agencies, architecture firms, consulting companies, and research centers. Its versatility allows it to adapt to different organizational needs.
2. Can I customize WETHOD to fit my specific requirements?
Yes, WETHOD offers an Enterprise Plan that can be customized to meet the unique needs of your organization. Contact their sales team to discuss your requirements and get a tailored solution.
3. Is WETHOD suitable for small teams?
Absolutely! WETHOD offers different pricing plans to accommodate the needs of small teams. The Basic Plan is specifically designed for smaller organizations.
4. Does WETHOD provide customer support?
Yes, WETHOD offers customer support to all its users. You can reach out to their support team for any queries or assistance you may need.
5. Can I try WETHOD before committing to a paid plan?
Yes, WETHOD offers a free trial so you can test out the features and functionality before deciding on a plan. This allows you to evaluate if WETHOD is the right fit for your organization.
WETHOD is your key to smarter work and more efficient project management. Say goodbye to wasted time and frustrating processes – try WETHOD today and experience the difference it can make for your organization.