website: https://plan.io/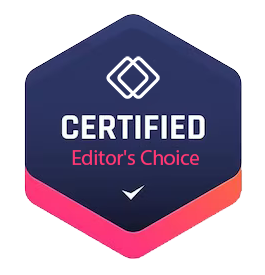 Planio: Simplifying Online Project Management and Redmine Hosting
Planio is an innovative online project management platform that offers comprehensive solutions for teams of all sizes. It serves as a central hub for project collaboration, issue tracking, version control, help desk support, file synchronization, wikis, and team chat. Designed with usability and efficiency in mind, Planio redefines the way teams manage their projects by streamlining communication, organizing information, and facilitating seamless teamwork.
Whether you're a small startup, a global enterprise, or something in between, Planio provides the tools and features needed to ensure project success. With a user-friendly interface and flexible customization options, Planio caters to a wide range of industries and project management methodologies. Features and Benefits
Planio offers a diverse set of features that empower teams to work more efficiently and collaboratively. Here are some highlights:
Task Management & Workflows
Track and manage your team's tasks, bugs, and issues with ease. Planio allows you to configure the information tracked in each issue and create customizable workflows based on roles.
Agile Project Management
Utilize agile frameworks such as Scrum by planning sprints and tracking progress on a Kanban-style board. Planio also supports more traditional project management techniques, like milestones or Gantt charts, ensuring flexibility for teams employing various methodologies.
Knowledge Management & Wiki
Encourage knowledge sharing within your team by creating a custom wiki. Discuss ideas in a forum setting, add comments to relevant items, and store your team's learnings for future reference. Communication
Say goodbye to email confusion. Planio provides chat messaging, updates, and discussions, all consolidated in one place, making it easy to follow the full story of a project or task.
Repository Hosting
Host your code repositories with ease, whether you use Subversion or Git. Planio ensures seamless integration and version control for your development projects.
File Storage
Keep your team's files, prototypes, and presentations organized and accessible within the project's folder. With automatic synchronization, everyone stays up to date with the latest versions.
Help Desk
Provide exceptional customer support by utilizing Planio's help desk feature. Easily manage customer inquiries, track requests, and ensure timely responses.
Team Chat
Collaborate and communicate in real-time with your team using Planio's integrated team chat. Stay connected and exchange ideas effortlessly.
Search
Efficiently search and locate information within Planio, ensuring quick access to the data you need.
Email Inbox
Aggregate and organize project-related emails within Planio, eliminating cluttered inboxes and ensuring critical information isn't lost in the depths of individual inboxes.
Customizing & Flexibility
Customize Planio to suit your team's specific needs and requirements. Define roles and permissions, set up workflows, and adapt the platform to your preferred way of working. Pricing
Planio offers various pricing plans that cater to different project management needs and team sizes. Prices start at $19 per month for the Small Plan, which includes up to ten users and provides access to all features and support. The Medium Plan, priced at $49 per month, accommodates up to 25 users. For larger teams and enterprises, the Big Plan is available at $99 per month, supporting up to 50 users.
With Planio's transparent pricing structure, you get hassle-free access to its robust project management features without any set-up costs or long-term commitments. Plus, with its 30-day free trial, you can experience the platform's capabilities before making a decision.
Alternative Companies
While Planio offers an exceptional project management solution, there are other companies worth considering. Some popular alternatives to Planio include:
- Asana: A leading project management tool with a user-friendly interface and extensive collaboration features.
- Trello: A visual collaboration platform that organizes projects into boards, cards, and lists.
- Basecamp: A popular project management and team communication tool designed for efficient collaboration.
- Monday.com: An intuitive platform that helps teams manage projects, tasks, and deadlines effectively. FAQs
What is Planio?
Planio is an online project management and Redmine hosting platform that provides teams with a comprehensive set of tools for seamless collaboration, issue tracking, version control, help desk support, file synchronization, wikis, and team chat.
Is Planio free?
While Planio offers a 30-day free trial, it is not entirely free. However, it provides transparent pricing plans tailored to different team sizes and project management needs.
Planio is dedicated to simplifying project management and enhancing team productivity. With its user-friendly interface, extensive feature set, and flexible pricing options, it caters to a wide range of industries and empowers teams to achieve their project goals with ease.