website: https://www.conectohub.com/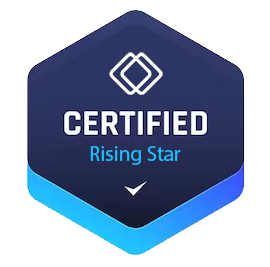 ConectoHub: Streamline Your Work, Tasks, and Goals with the Ultimate Work OS
Welcome to ConectoHub, the innovative and powerful work operating system (OS) that allows you to seamlessly manage your work, tasks, and goals all in one place. With ConectoHub, you can streamline your workflow, boost productivity, and achieve your objectives with ease. Whether you're a startup, scaleup, or established enterprise, ConectoHub provides the ideal platform for managing your OKRs, KPIs, initiatives, and overall performance.
ConectoHub stands out from the competition by offering a unified goal, work, and performance management platform designed to help companies scale up effectively. By integrating all aspects of your work, ConectoHub eliminates the need to juggle between various tools and platforms, enabling you to save time, increase efficiency, and achieve better results. Why Choose ConectoHub?
ConectoHub offers a range of features and benefits that set it apart as the go-to solution for goal-oriented companies:
OKR Integration: ConectoHub allows you to effortlessly align your work and tasks with your organizational goals, using the popular OKR (Objectives and Key Results) framework. This ensures that everyone in your team is on the same page and working towards the same objectives.
Comprehensive Work Management: With ConectoHub, you can easily assign, organize, and track tasks, making it simple to stay on top of deadlines, track progress, and ensure that work is distributed effectively.
Seamless Collaboration: ConectoHub facilitates smooth collaboration among team members by providing a centralized hub where everyone can access and contribute to projects and goals. This fosters better communication, teamwork, and idea sharing.
Flexible Integrations: ConectoHub integrates seamlessly with your favorite apps, allowing you to connect and synchronize your work across various platforms for a more streamlined and efficient workflow.
Mobile Accessibility: With ConectoHub's mobile capabilities, you can access your work, tasks, and goals on the go, ensuring that you stay connected and productive no matter where you are. Pricing
ConectoHub offers a range of pricing plans to suit the needs and budgets of different organizations. Here's an overview of their pricing structure:
Basic Plan: Starting at $3 per month, the Basic Plan includes essential features for small teams and startups.
Pro Plan: Starting at $6 per month, the Pro Plan offers additional advanced features and expanded capabilities for growing organizations.
Enterprise Plan: Contact ConectoHub for a customized quote based on your specific requirements and the size of your enterprise.
To get the detailed pricing information and see which plan best suits your needs, visit ConectoHub's pricing page on their website. Alternative Companies
While ConectoHub provides a comprehensive and effective work management solution, it's always helpful to explore alternative options to find the perfect fit for your organization. Here are some notable competitors to consider:
Asana: Asana is a popular work management platform that offers robust features for task management, project collaboration, and goal tracking.
Trello: Trello provides an intuitive and visually appealing platform for managing tasks and projects, with a focus on simplicity and flexibility.
ClickUp: ClickUp is a versatile work management solution that offers a wide range of features, including task management, goals, and time tracking.
Each of these alternatives has its own strengths and unique features, so it's worth exploring them in more detail to find the best fit for your organization's specific needs.
Frequently Asked Questions (FAQ)
Here are some common questions about ConectoHub:
Q: Can I try ConectoHub for free?
A: Yes, ConectoHub offers a free trial period, allowing you to test-drive their platform and see if it meets your requirements before committing to a paid plan.
Q: Is ConectoHub suitable for startups?
A: Absolutely! ConectoHub is specifically designed to cater to the needs of startups, providing them with the tools and capabilities necessary to effectively manage their work, tasks, and goals as they scale up.
Q: Does ConectoHub offer customer support?
A: Yes, ConectoHub has a dedicated customer support team that is ready to assist you with any questions or concerns. They are known for their prompt and helpful support, ensuring that you have a smooth experience with their platform.
Q: Can ConectoHub be integrated with other tools we already use?
A: Absolutely! ConectoHub offers flexible integrations with a wide range of popular apps and tools, allowing you to connect your workflow seamlessly and consolidate your work management processes.
Q: How secure is ConectoHub?
A: ConectoHub prioritizes the security and privacy of your data. They implement robust security measures and follow industry best practices to ensure the safety and confidentiality of your information.
Ready to take your work management to the next level? Visit ConectoHub's website and sign up for a free trial to experience the power of their integrated work OS firsthand!