website: https://helpspace.com/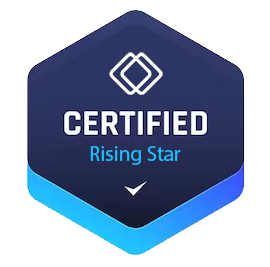 HelpSpace: The Superpowered Team Inbox for Exceptional Customer Service
HelpSpace is a comprehensive customer service tool that provides a well-rounded solution for streamlining team collaboration and enhancing customer experience. With its array of powerful features, HelpSpace ensures that all customer requests are efficiently managed and resolved in one centralized inbox, allowing businesses to deliver exceptional support.
So, what exactly does HelpSpace bring to the table? Let's dive into its key features:
Tickets: HelpSpace consolidates all customer requests into a single platform, making it easier for teams to track, manage, and respond to inquiries effectively.
Tasks: Keep everyone on the same page by assigning and tracking tasks related to customer support, ensuring that nothing falls through the cracks.
Widgets: Elevate your website's functionality by integrating smart widgets that seamlessly connect with HelpSpace, providing a smooth and convenient user experience for your customers.
Docs: Create a robust knowledge base and self-service sites to empower customers with self-help resources, reducing support ticket volume and enabling users to find answers on their own.
Reports: Gain valuable insights into your support team's performance and customer interactions with comprehensive reports that help you track key metrics and make data-driven decisions.
Integrations: Seamlessly connect HelpSpace with other tools and systems through its API, Webhooks, Custom Sidebar, and Apps, allowing for a more efficient and streamlined workflow. But that's not all! HelpSpace also offers additional features like Rules and Automation, Quick Replies, Internal Notes, Collaboration, Send Later, Integrated Docs, Kanban Boards, and Subtasks. With these superpowers at your disposal, you can revolutionize your customer service and exceed customer expectations.
Pricing and Plans
HelpSpace offers flexible pricing options suitable for businesses of all sizes. While the exact pricing details may vary, the company provides transparent and competitive pricing models to cater to different customer needs. To get accurate pricing information tailored to your requirements, it's best to visit HelpSpace's official website.
Here's a brief overview of what HelpSpace's pricing typically includes:
Access to all HelpSpace features and functionalities.
Priority support and assistance from the HelpSpace team.
Ongoing updates and improvements to the platform. Alternatives to HelpSpace
If HelpSpace doesn't fully align with your requirements, there are several alternative companies that offer similar solutions for team collaboration and customer support. Some notable options worth considering include:
Help Scout
ZenDesk  Intercom
Kayako
Please note that the suitability of these alternatives varies depending on the specific needs of your business. It's advisable to compare their features, pricing, and customer reviews to determine the best fit for your organization.
Frequently Asked Questions (FAQs)
Q: What is HelpSpace?
A: HelpSpace is a team inbox and customer service tool that provides essential features for efficient collaboration and exceptional customer support. It brings together ticket management, task tracking, knowledge base creation, and more in one powerful platform.
Q: How much does HelpSpace cost?
A: HelpSpace offers flexible pricing plans tailored to businesses' needs. For specific pricing information, please visit HelpSpace's official website or reach out to their sales team.
Q: Can I try HelpSpace for free?
A: Yes, HelpSpace offers a free trial period so you can experience the benefits of the platform before committing to a paid plan. Take advantage of the trial to explore its features and see if it meets your requirements. Q: Is HelpSpace suitable for small businesses?
A: Absolutely! HelpSpace caters to businesses of all sizes, including small organizations. Its user-friendly interface, comprehensive features, and flexible pricing make it an ideal solution for small businesses looking to enhance their customer support efforts.
Q: Does HelpSpace offer integrations with other tools and systems?
A: Yes, HelpSpace provides integrations with various tools and systems through its API, Webhooks, Custom Sidebar, and Apps. This allows you to connect HelpSpace with your existing workflow and streamline your support operations.
Q: Is HelpSpace suitable for remote teams?
A: Yes, HelpSpace's collaborative features make it an excellent choice for remote teams. With its shared inbox, task management, and internal notes functionality, remote team members can effectively communicate and collaborate, ensuring efficient customer support regardless of their location.
If you have any further questions or need support, we recommend visiting HelpSpace's support center or reaching out to their customer service team for assistance.
In conclusion, HelpSpace is a superpowered team inbox that empowers businesses to provide exceptional customer service. With its wide range of features, flexibility, and commitment to customer satisfaction, HelpSpace is a valuable tool for streamlining support operations and enhancing the overall customer experience.