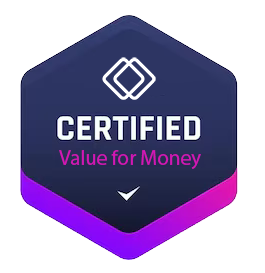 Introduction to ProjectFlow 365
ProjectFlow 365 is a powerful Project and Portfolio Management (PPM) tool designed to help organizations effectively manage their projects. With close integration to Office 365, ProjectFlow 365 offers a range of features and capabilities to streamline project delivery and improve overall productivity.
Whether you need to select the right projects, resource management, project management, timekeeping, project economics, or implement agile methods, ProjectFlow 365 has got you covered. Developed by the Danish company ProjectFlow A/S, this intuitive and flexible PPM system is trusted by both public organizations and private companies across various industries.

What can ProjectFlow 365 do for you?
ProjectFlow 365 offers a wide range of benefits, making it an ideal choice for organizations of all sizes. Here are some key features:
Efficient Project Management:
Choose the right projects and deliver within the given boundaries with ProjectFlow 365's project management capabilities. From planning to execution, this tool provides an easy way to manage projects and streamline status reporting. With its close integration to Office 365, ProjectFlow 365 enables easy collaboration and knowledge sharing.
Intuitive and Easy to Use:
Implementing ProjectFlow 365 is a breeze, whether you want to start with a few processes or scale up company-wide. Its user-friendly interface and seamless integration with Office 365 ensure a smooth user experience for everyone involved.
Scalable Solution:
ProjectFlow 365 allows organizations to start small and scale up as needed. You can adapt the tool to match the complexity of your projects, ensuring that management remains lightweight for simpler projects and more robust for complex ones.
Office 365 Integration:
ProjectFlow 365 seamlessly integrates with popular Office 365 applications like Teams, SharePoint, and Planner, enhancing collaboration and knowledge sharing across teams. This integration makes it easy to access and share project-related information directly within Office 365.
Portfolio Management:
Prioritize and execute projects effectively with ProjectFlow 365's portfolio management capabilities. Gain a comprehensive overview of your projects and make informed decisions. By sharing knowledge about prioritized projects and managing resources effectively, you can ensure that your portfolio aligns with your strategic goals.
Resource Management:
Do you have the resources needed to execute your projects? With ProjectFlow 365's resource management functionality, you can stay on top of resource demand and capacity. Allocate the right resources to the right projects and ensure successful project delivery.
Timekeeping:
Track and manage how your team spends their time with ProjectFlow 365's timekeeping feature. This tool helps project managers monitor progress and ensure that agreed hours are being utilized effectively. Strong integration with Office 365 further enhances visibility and collaboration.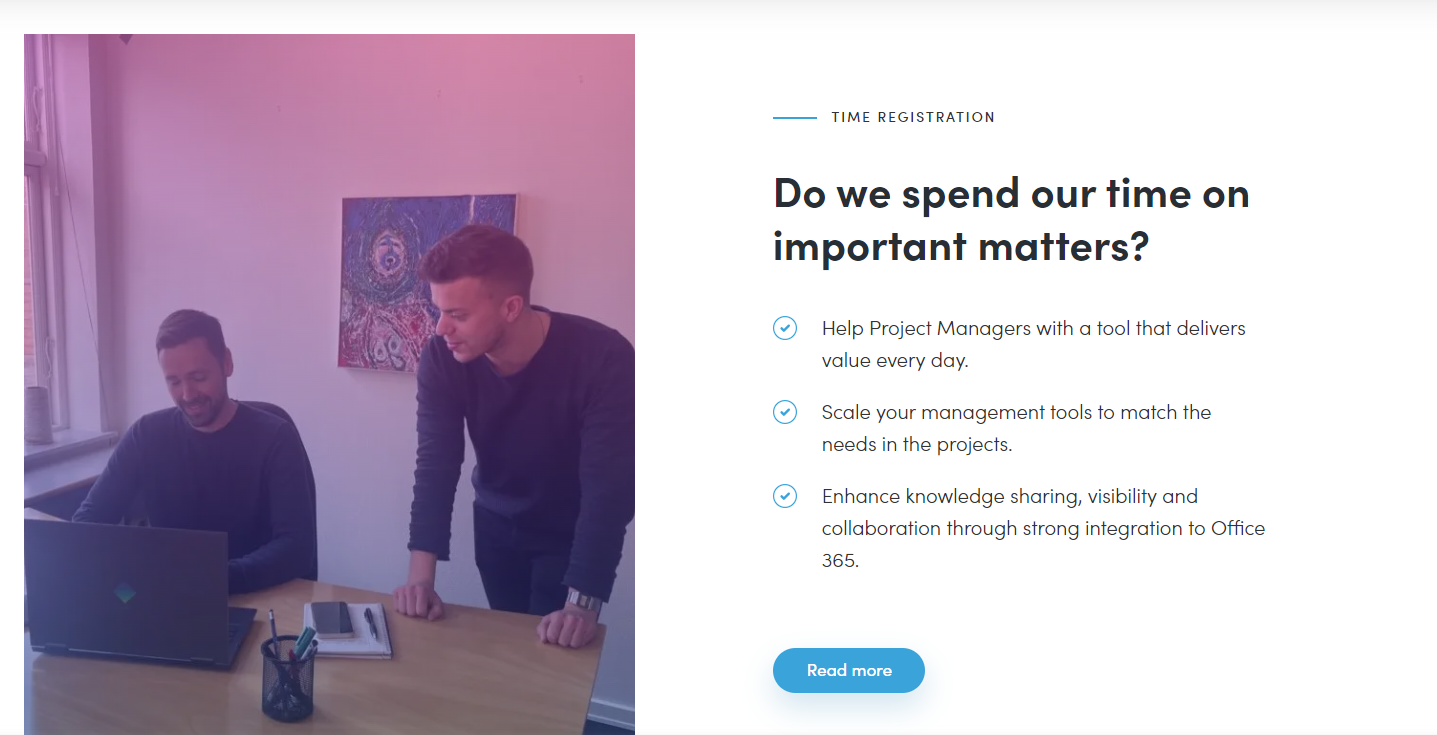 Project Economics:
Stay within budget by closely monitoring project costs with ProjectFlow 365's project economics capabilities. Keep track of expenses and ensure that they align with your allocated budget, allowing you to maintain financial control throughout the project lifecycle.
Pricing Information
The pricing for ProjectFlow 365 varies depending on your organization's specific needs and requirements. It is best to reach out to ProjectFlow A/S directly for detailed pricing information tailored to your organization. You can contact them via phone, email, or by visiting their office.
Frequently Asked Questions
What is a project flow?
A project flow refers to the sequence of activities and tasks that need to be completed in order to achieve a specific project goal. It encompasses all the steps, dependencies, and resources required for successful project execution.
What industries does ProjectFlow serve?
ProjectFlow serves a wide range of industries, including but not limited to public organizations and private companies. They have extensive experience working with various sectors and can adapt their solutions to meet specific industry requirements.
Can I integrate ProjectFlow with my existing finance system?
Absolutely! ProjectFlow offers integration capabilities with finance systems, including seamless integration with Office 365. This allows for better financial control and visibility throughout the project lifecycle.
Is there a free trial available?
Yes, ProjectFlow offers a free trial so you can experience the benefits of their PPM system firsthand. Contact them to inquire about a free trial and get started today.
Who owns ProjectFlow A/S?
ProjectFlow A/S is owned by 10 employees who have been involved in the company since its founding in 1999. This ownership structure ensures a dedicated and passionate team behind the development and support of ProjectFlow 365.
Conclusion
ProjectFlow 365 is a comprehensive Project and Portfolio Management tool that can help organizations streamline their project delivery processes and improve overall efficiency. With its intuitive interface, scalable nature, and integration with Office 365, ProjectFlow 365 offers a powerful solution to meet the diverse needs of organizations across different industries. Whether you need project management, resource management, timekeeping, or portfolio management, ProjectFlow 365 has the capabilities you need to succeed. Reach out to ProjectFlow A/S today to learn more and start your free trial.