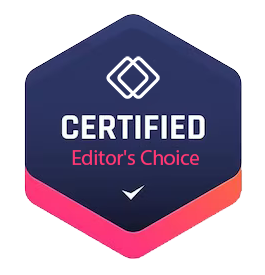 Microtica: Streamlined Cloud Delivery Platform for Startups and Scaleups
Microtica is a cloud delivery platform that provides a streamlined solution for deploying applications on AWS. With its cloud cost optimizer, Microtica helps startups and scaleups optimize their resources, improve performance, and reduce costs.
Microtica offers a range of solutions for different stages of business growth. Whether you are a startup looking to establish a core infrastructure or a scaling business aiming to deliver secure and scalable solutions, Microtica has got you covered. How Microtica Works

Microtica simplifies the deployment process by providing production-ready infrastructure and application templates. These templates allow developers to build solutions on AWS without the need to manually configure settings in the AWS console. With just a few clicks, you can have your apps deployed on AWS in minutes.
In addition to easy deployment, Microtica offers features to ensure optimal performance and cost efficiency. The platform provides monitoring tools that give you complete visibility and control over the application delivery process. You can monitor the progress of each pipeline step, view logs and metrics, and receive alerts when something goes wrong. Microtica also helps reduce cloud costs by identifying unused or underutilized resources and providing recommendations for optimization. With its cost optimization features, you can monitor, analyze, and optimize your cloud costs from a single platform.
Pricing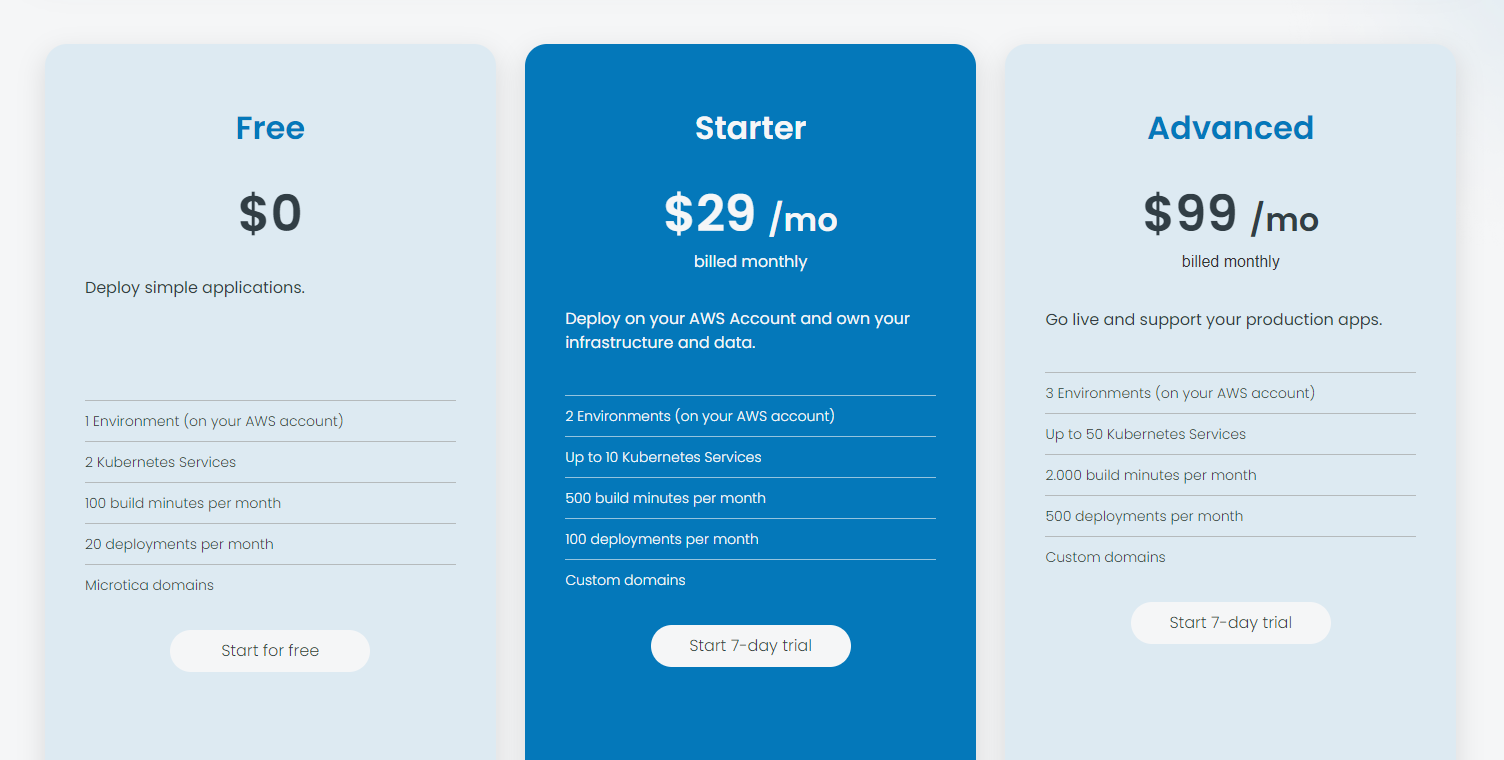 The pricing for Microtica varies depending on the plan you choose. The Free plan offers limited deployments on your AWS account using free templates. The Starter plan, priced at $99 per month, includes 2 environments and provides expanded features for production-ready infrastructure and additional templates. For businesses that require more than 2 environments, the Advanced plan is available at $299 per month and offers up to 3 environments.
Frequently Asked Questions
Q: What is meant by infrastructure as code?
A: Infrastructure as code is an approach to infrastructure management that allows you to provision and manage your infrastructure resources using code, typically in the form of configuration files. This enables you to automate and version control your infrastructure, making it more efficient, scalable, and easier to maintain.
Q: How many environments can I have in a Microtica project?
A: Depending on the pricing plan, you can have multiple cloud environments inside a Microtica project. The Free plan offers 1 environment, the Starter plan offers 2 environments, and the Advanced plan offers 3 environments. If you require more than 3 environments, you can reach out to Microtica for a Custom Business plan.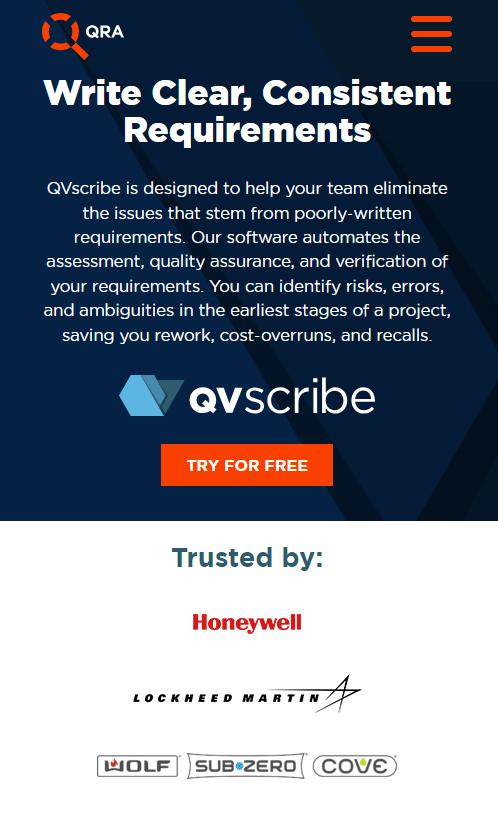 Q: Can I import my application in Microtica?
A: Yes, you can import your existing application in Microtica. Microtica provides a ready-made import template that allows you to import an app from your Git repository and deploy it on a new or existing Kubernetes cluster.
Q: What integrations does Microtica support?
A: Microtica integrates with various technologies and tools, including source control managers, monitoring tools, security scanners, cloud platforms, and test automation tools. This enables you to leverage your existing tools and workflows seamlessly with Microtica.
Q: How can I calculate my potential cost savings with Microtica?
A: Microtica offers a savings calculator where you can enter your project details and receive customized insights on your potential savings. This helps you understand the cost optimization opportunities available to you and make informed decisions to reduce your cloud costs.
With its streamlined approach to cloud delivery and focus on cost optimization and performance, Microtica is a valuable solution for startups and scaleups looking to deploy their applications on AWS efficiently. Its range of templates, monitoring tools, and cost optimization features make it a comprehensive platform for managing and optimizing your cloud infrastructure.