website: https://roadmunk.com/
https://www.9to5software.com/content/images/2023/09/valur-for-money.png https://www.9to5software.com/content/images/2023/09/category-winner.png https://www.9to5software.com/content/images/2023/09/editors-choice.png https://www.9to5software.com/content/images/2023/09/innovation-award.png https://www.9to5software.com/content/images/2023/09/rising-star.png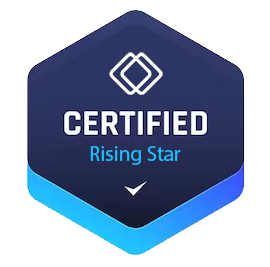 Roadmunk is an innovative product roadmap software and roadmap tool designed to help businesses capture customer feedback, prioritize product ideas, and effectively communicate their strategic plans. With Roadmunk, you can align your entire organization to a customer-driven roadmap, enabling high-performing teams to stay focused, collaborate efficiently, and drive impactful product development.
What sets Roadmunk apart is its ability to integrate with popular project management platforms like Jira and Azure DevOps, allowing for seamless data synchronization and daily planning. By connecting your high-level strategy with your day-to-day workflow, Roadmunk empowers teams to bridge the gap between strategic vision and tactical execution. Pricing Information
Roadmunk offers flexible pricing plans to cater to the diverse needs of businesses. The cost per month depends on the specific plan that best suits your requirements. Here is an overview of the pricing options:
Starter Plan: Designed for small teams, the Starter Plan starts at $19/month. It includes essential features such as feedback collection, idea prioritization, and roadmap visualization.
Business Plan: Suitable for growing teams, the Business Plan starts at $49/month. Along with the features available in the Starter Plan, it also offers advanced integration capabilities and enhanced roadmap customization options.
Enterprise Plan: Tailored for larger organizations, the Enterprise Plan offers customizable pricing based on specific needs and requirements. It provides enterprise-grade features, including advanced security, dedicated support, and additional integration options. Alternative Companies to Roadmunk
While Roadmunk is an excellent choice for product roadmap software, there are a few alternative companies you can consider:
Productboard: A comprehensive product management platform that helps teams capture, organize, and prioritize customer feedback and ideas.
Aha!: A popular product roadmap and strategy software that empowers businesses to plan, develop, and launch products effectively.
Wrike: A flexible project management and collaboration solution with robust roadmap features, enabling teams to align their work and drive results.
ProductPlan: A user-friendly product roadmap software that allows teams to create, share, and collaborate on roadmaps to visualize their product strategies.
While each of these companies offers unique features and benefits, Roadmunk's seamless integrations, user-friendly interface, and focus on customer-driven roadmaps make it a standout choice for many businesses.
Frequently Asked Questions about Roadmunk
Q: What is Roadmunk used for?
Roadmunk is primarily used for creating and maintaining product roadmaps. It helps businesses capture and organize customer feedback, prioritize ideas, and visually communicate their product strategies both internally and externally.
Q: What is the meaning of roadmap?
A roadmap, in the context of product management, refers to a visual representation of a product's strategic plan. It outlines the key milestones, features, and timelines for product development and helps align stakeholders, communicate goals, and drive decision-making.
Q: Who uses Roadmunk?
Roadmunk is commonly used by product managers, product teams, and cross-functional teams involved in product development. It benefits businesses of all sizes, from startups to enterprise-level organizations, across various industries.
Q: What is a product roadmap in Scrum?
A product roadmap in Scrum outlines the planned features, enhancements, and goals for a product, typically spanning multiple iterations. It provides a high-level strategic vision to guide the development process and aligns with the principles of agile product management.
We hope these answers help you understand the potential of Roadmunk and how it can simplify your product roadmap management and strategy communication. Start your free trial today and experience the power of Roadmunk for yourself!