website: https://taiga.io/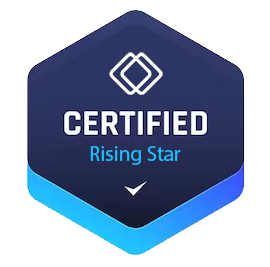 Overview of Taiga: Your Open-Source Agile Project Management Software
Taiga is an open-source project management software designed for cross-functional teams that work agile using both scrum and kanban frameworks. It is a featured-rich software that provides a simple and intuitive user interface, making it easy for teams to start and effectively manage their projects. Taiga is known for its ability to streamline project planning, enhance team collaboration, and provide valuable insights to keep projects on track.
With Taiga, you can easily define deliverables and involve your entire team to capture their knowledge and secure buy-in. Regular alignment and prioritization of deliverables with the end user ensure timely completion of high-priority tasks. The software promotes effective team communication through daily stand-ups and enables teams to share progress and discuss bottlenecks for timely deliveries. Taiga also provides transparency into ongoing activities and completed deliverables, giving end users a better understanding of the project's status and resource allocation. One of the standout features of Taiga is its ease of use. It offers an intuitive user interface that requires no training or complex set-up. Teams can start using Taiga right away and have the flexibility to evolve and improve their workflows with the software. Taiga is also available as a self-hosted option, allowing larger teams or those who prefer complete control over their data to have all their information stored on their own servers.
Moreover, Taiga offers a range of features including Kanban and Scrum boards for planning and organizing sprints, integrated issue tracking for efficient bug management, comprehensive dashboards and reporting options for monitoring project performance, and seamless integrations with other tools for added functionality. The software is highly customizable, giving teams the ability to tailor it to their specific needs and workflows.
Pricing
Taiga offers different pricing plans to cater to the varying needs of teams:
Free Plan
Taiga provides a free plan that includes basic features and is suitable for small teams or those starting with agile project management.
Pro Plan
The Pro plan, priced at $9 per user per month, offers additional features and resources for teams with more advanced requirements. It includes enhanced customization options, priority support, and increased storage capacity.
Enterprise Plan
For larger teams or organizations with complex project management needs, Taiga offers custom pricing on their Enterprise plan. This plan provides advanced features, tailored support, and scalability options to meet the specific requirements of these teams. Alternative Companies
If you're looking for alternative project management software similar to Taiga, here are a few options:
1. Jira Software
Jira Software by Atlassian is a popular agile project management tool used by teams worldwide. It offers a range of features for planning, tracking, and releasing software, allowing teams to work efficiently in an agile environment.
2. Trello
Trello is a flexible and visual project management tool that uses boards, lists, and cards to help teams organize and collaborate effectively. It is widely used for agile project management and offers integration with other popular tools.
3. Asana
Asana is a comprehensive project management software that supports agile methodologies and provides a wide range of features for task management, collaboration, and team communication. It offers an intuitive interface and can be easily integrated with other tools.
FAQs about Taiga
What is Taiga known for?
Taiga is known for being an open-source project management software that supports agile methodologies, providing teams with a simple and intuitive platform to effectively plan, collaborate, and track their projects.
Why is it called Taiga?
The name "Taiga" was chosen for the project management software because it represents the boreal forest that stretches across the subarctic region. The Taiga forest is beautiful yet challenging, symbolizing the journey of starting a new project. Taiga aims to provide a platform where teams can embark on their projects with confidence and ease.