website: https://taskworld.com/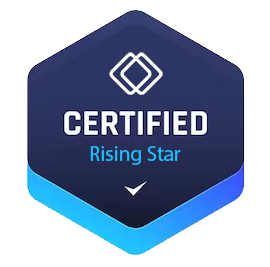 Taskworld: Work Smarter Together
Taskworld is a comprehensive project management platform designed to help teams collaborate effectively and streamline their workflows. Whether you're an entrepreneur or part of an enterprise, Taskworld is built to meet the needs of businesses of all sizes. With its user-friendly interface and powerful features, Taskworld makes it easy to organize and manage your work from anywhere. What Can Taskworld Do?
Taskworld offers a wide range of features that cover various aspects of project management and team collaboration:
Communication: Integrated chat functionality allows team members to communicate and collaborate in real-time.
Management: From kanban boards to task tracking and analytics, Taskworld provides comprehensive management tools to keep you and your team on track.
Integrations: Taskworld integrates with popular tools, allowing you to seamlessly connect your workflow across different platforms.
Multiple Views: Customize your project views based on people, deadlines, or priority to stay on top of your projects.
Taskworld is designed to be user-friendly, making it easy for teams to get started quickly. You can set up projects, assign tasks, and set deadlines in minutes, without the need for extensive training or complicated software. Pricing: Find the Right Plan for You
Taskworld offers a flexible pricing structure with different plans to suit your needs:
Free Plan: Taskworld offers a free plan with limited features to help individuals and small teams get started.
Premium Plan: The premium plan is available at a competitive monthly fee and includes additional features for improved collaboration and management.
Business Plan: Taskworld's business plan offers advanced features and customization options, making it ideal for larger organizations with complex project management needs.
For detailed pricing information and to compare all the available plans, visit the Taskworld website.
Alternative Companies
If you're looking for alternative project management platforms, there are several options available in the market:
Each of these platforms has its own unique features and strengths, so it's essential to evaluate them based on your specific requirements before making a decision.
Frequently Asked Questions (FAQ)
How does Taskworld work?
Taskworld provides a centralized platform for teams to collaborate, communicate, and manage projects. From creating tasks and assigning them to team members to tracking progress and sharing files, Taskworld offers a comprehensive set of tools to streamline your workflow.
Who is the founder of Taskworld?
Taskworld was founded by Fredrik Jonsson in 2012. With a vision to improve team productivity and project management, Jonsson created Taskworld to address the challenges faced by businesses in managing their projects effectively.
Where is the headquarters of Taskworld?
Taskworld is headquartered in Bangkok, Thailand. What is a team task?
A team task refers to a task that is assigned to a group of people within a team. It allows team members to collaborate and work together towards a common goal, sharing responsibilities and ensuring better coordination.
Taskworld is a powerful project management platform that offers an array of features to help teams collaborate efficiently and achieve their goals. With its user-friendly interface, extensive functionality, and competitive pricing, Taskworld is an excellent choice for businesses looking to streamline their workflows and boost productivity.