website: https://runrun.it/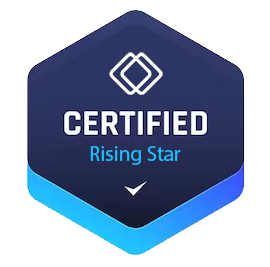 Runrun.it: Streamlining Process and Project Management
Runrun.it is a comprehensive process and project management tool designed to help teams effectively organize their work and enhance productivity. With its user-friendly interface and robust features, this platform has gained immense popularity among businesses of all sizes. Whether you are in HR, marketing, content creation, or IT, Runrun.it offers the tools and functionalities to streamline your workflow, automate processes, and improve collaboration.
One of the standout features of Runrun.it is its ability to centralize communication and keep all project-related information in one place. Teams can easily track the history of decisions, attachments, and conversations with both internal and external stakeholders. This not only simplifies project management but also ensures transparency and accountability across the organization. Additionally, Runrun.it offers various automation capabilities, allowing teams to create workflows that distribute tasks, set deadlines, and request approvals. This automation feature minimizes manual effort and encourages efficient task management. Furthermore, the platform provides Smart Boards, which serve as digital Kanban boards, enabling users to organize and optimize their workflow with advanced search filters and bulk actions.
Flexibility is another key attribute of Runrun.it, as it offers powerful features like Kanban boards, Gantt charts, capacity management, time-tracking, and Story Points. These features allow teams to adapt the platform to their specific needs and work in a way that aligns with their processes.
Notably, Runrun.it has been recognized and acclaimed by users as the most loved and easiest software to use. Its award-winning platform, coupled with impeccable customer support, has made it a top choice for teams worldwide. With an average response time of 3 minutes, Runrun.it ensures that users receive agile support, enabling uninterrupted progress in their work.
When it comes to security, Runrun.it employs the most up-to-date IT processes, including code review, encryption, separate environments, continuous backups, and bulletproof data centers. This commitment to data protection and privacy instills confidence in users, ensuring that their valuable information remains safe. Pricing
Runrun.it offers a free plan for unlimited time, making it accessible to businesses of all sizes. The free plan includes essential features that can help teams get started with process and project management. For organizations requiring more advanced functionalities, there are additional paid plans available at affordable prices.
For detailed pricing information, it is recommended to visit the Runrun.it website or contact their sales team directly. Pricing may vary based on the specific requirements and number of users within an organization.
Alternative Companies
While Runrun.it excels in its offerings, there are several alternative companies that also provide process and project management solutions. These include:
Asana: A popular project management tool known for its user-friendly interface and extensive collaboration features.
Trello: A visual collaboration tool utilizing boards, lists, and cards to organize and prioritize tasks.
Monday.com: A highly customizable work management platform that caters to various industries and team sizes.
Wrike: A versatile project management software offering a range of features for streamlining workflows and enhancing team collaboration.
Basecamp: A renowned project management tool centered around team communication and task management. Frequently Asked Questions (FAQ)
1. How can Runrun.it benefit my team?
Runrun.it helps teams stay organized, streamline tasks, improve communication, and automate processes. It provides a central hub for collaboration and supports flexible work methodologies.
2. Is Runrun.it suitable for my industry?
Yes, Runrun.it caters to a wide range of industries, including HR, marketing, content creation, IT, and more. Its flexible features and customizable functionalities make it adaptable to various sectors.
3. Can I try Runrun.it before purchasing?
Absolutely! Runrun.it offers a free plan with unlimited access, allowing you to explore and evaluate its features. This gives you an opportunity to determine if it aligns with your team's requirements.
4. How secure is Runrun.it?
Security is a top priority for Runrun.it. The platform follows stringent IT processes, including code review, encryption, separate environments, continuous backups, and bulletproof data centers. These measures ensure the safety and integrity of your data.
5. Is customer support available?
Yes, Runrun.it provides exceptional customer support to help users throughout their journey. They offer timely assistance during implementation and are readily available to address any queries or concerns.
By leveraging the power of Runrun.it, teams gain access to a comprehensive and user-friendly process and project management tool that enhances productivity, promotes collaboration, and simplifies workflow management. Try it out today and experience the benefits firsthand!