website: https://www.tempo.io/time-tracking-for-jira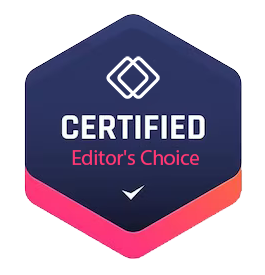 Tempo Timesheets: Streamlining Jira Time Tracking & Reporting
Tempo Timesheets is a leading Jira time tracking plugin and reporting tool that empowers teams to effectively manage their projects and track their time. Designed specifically for Jira, Tempo Timesheets integrates seamlessly, providing a comprehensive solution for time tracking, reporting, and billing.
So, what exactly does Tempo Timesheets offer? This robust tool enables users to log their time directly within Jira issues, eliminating the need for manual time entry and reducing administrative overhead. With Tempo Timesheets, teams can easily track their time spent on different tasks, projects, and clients, ensuring accurate and transparent reporting.
One of the key features of Tempo Timesheets is its powerful reporting capabilities. It offers various pre-built reports, dashboards, and charts that enable project managers and team leads to gain insights into their team's time utilization, project progress, and resource allocation. These reports provide valuable data for making informed decisions, improving project efficiency, and optimizing resource allocation.
Tempo Timesheets is also a valuable tool for billing purposes. With its advanced time tracking features, teams can seamlessly generate invoices based on the tracked time data. This makes the process of billing clients or departments much simpler and more efficient, ensuring accurate and timely invoicing. Pricing Information
Tempo Timesheets offers flexible pricing plans to cater to different business needs. The pricing structure is based on the number of Jira users, and there is a tiered pricing model that scales with the size of your organization.
For detailed pricing information and to explore the different plans available, it is recommended to visit the Tempo Timesheets website or contact their sales team for a personalized quote.
Alternative Companies
While Tempo Timesheets is a popular choice for Jira time tracking and reporting, there are also alternative companies that offer similar solutions. Some notable alternatives to Tempo Timesheets include:
Worklog Assistant
Toggl Track
TimeCamp
Harvest
Each of these companies provides its own unique set of features and pricing options, so it's worth exploring and comparing them to find the best fit for your specific requirements. FAQs about Tempo Timesheets
What is Tempo Timesheets?
Tempo Timesheets is a time tracking and reporting tool designed specifically for Jira. It helps teams track their time, generate insightful reports, and streamline the billing process.
What is a Tempo Timesheet for billing?
A Tempo Timesheet for billing is a feature that allows users to track their billable hours directly within Jira issues. This feature enables teams to easily create accurate invoices based on the tracked time data.
What are the benefits of Tempo Timesheets?
Tempo Timesheets offers several benefits, including:
Efficient time tracking and reporting
Streamlined billing process
Improved project transparency and accountability
Enhanced resource allocation and project planning
How do you use Tempo Timesheets?
To use Tempo Timesheets, simply integrate it with your Jira instance and start tracking your time within Jira issues. You can log time manually or use the timer feature to track time automatically. Tempo Timesheets offers intuitive features and a user-friendly interface, making it easy for teams to adopt and use.
Overall, Tempo Timesheets is a powerful tool that enables teams to enhance their time tracking, reporting, and billing processes within Jira. With its robust features and seamless integration, it offers a comprehensive solution for efficient project management and resource utilization.